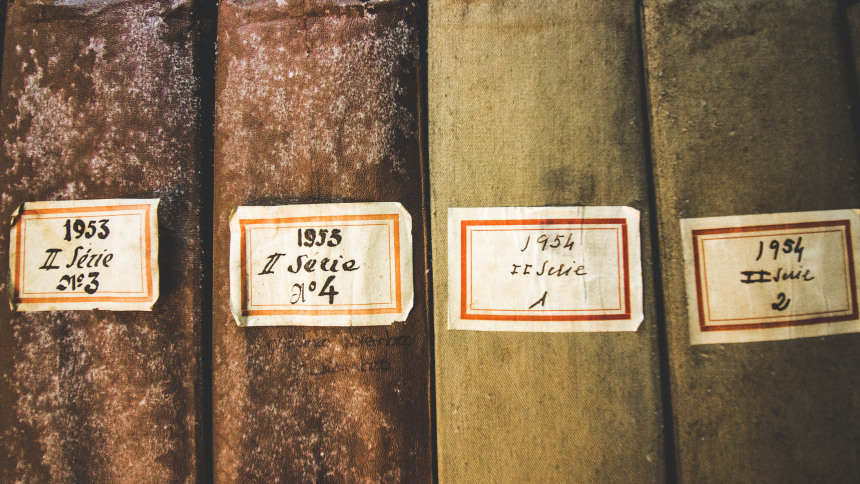 Archives Phone 517-342-2540 and Fax 517-342-2544

Sacramental Information
Sacramental Records are kept in parishes. There is no central index. The archivist may be able to provide historical information about when parishes began and the missions that were attached to them.  The sacramental records of the following parishes and institutions are kept at the Archives of the Diocese of Lansing, with the exceptions as listed:
Closed Parishes & Institutions
Lansing
Holy Cross Church, September 1924 - July 2009
St. Casimir, 2022

Flint
St. Agnes Church, July 1928 - August 2008.
St. Francis of Assisi, July 1949 - June 1985.
St. Joseph Church (Hungarian), August 1921 - March 1973.
St. Leo the Great Church, June 1957 - December 2008.
St. Luke Church, July 1950 - August 2008
Sacred Heart Church, July 1928 -August 2008.
Ingham County
St. Joseph Church, Leslie, 1869 - 1904 (Always a Mission, request assistance from Archives).
Jackson County 
St. Agnes, Brooklyn, 1913 - 1931 (Records at St. Joseph Shrine, Brooklyn).
Livingston County
St. Joseph Church, Cohoctah, 1880 - 1904 (Records at St. Joseph, Howell). 
St. Joseph / St. Patrick Church, Green Oak Township, 1838 - 1856 (Records at St. John, Fenton). 
Shiawassee County
Annunciation of the Blessed Virgin Mary, Corunna 1857 - 1907 (Records are located at St. Paul, Owosso). 
St. Patrick Church, Woodhull Township, 1847 - 1932 (Always a Mission, request assistance from Archives). 
Washtenaw County 
St. Alexis Church, Ypsilanti, June 1966 - January 1994.
St. Francis Borgia Church, Freedom Township, 1874 - 1938 (Records at St. Mary, Manchester). 
Transfiguration Church, Ypsilanti, January 1994 - September 2009.
St. Ursula Church, Ypsilanti, June 1960 - January 1994. 
Change of Address
Flint/Burton - Holy Redeemer Parish founded in 1940 had a Flint address until the establishment of the City of Burton.
Hospital Records Lansing
St. Lawrence Hospital in Lansing was sold to Sparrow Hospital. The St. Lawrence Hospital records, which were transferred to the archives, cover the Baptisms August 1936- February 1998 and Confirmations May 1947- November 1980, administered in danger of death.
Newman Center
Lansing and Olivet Newman Centers
The Newman Center, Olivet College and Lansing Community College had a combined register for Baptism, Confirmation, First Communion and Marriage, covering the dates January 1974 - October 1976. These records were transferred to the archives.
---
Sacramental Records Information & Guidelines
ACCESS TO SACRAMENTAL RECORDS
I. Mixed nature
A. Private and confidential at time of creation
B. Public because will stand in civil law as authentic if a civil record is non existent
C. Non public in that they are not open for inspection by anyone for any reason whatever
II. Right to own record
Every individual has a right to be issued an authentic certificate of his/her own sacramental records free of charge. The right is to be extended to parents for their children and guardians for their wards.
GUIDELINES FOR ACCESS TO REGISTERS
SACRAMENTAL RECORDS PRIOR TO 1940
Records that are prior to 1940, but not yet 90 years old, are not open to inspection by outside parties.
However, limited information may be provided to parties who can demonstrate a legitimate interest on the basis of a direct family or legal relationship.  In such cases, an authenticated "transcript" of baptismal entries with notations of first communion and confirmation may be provided.
Other information is never to be revealed to outside parties without the written permission of the diocesan bishop or his delegate.  This includes, for example, any notations of marriage, declarations of invalidity or dissolution of marriage, change of rite, sacred orders, laicization, entrance in a religious institution, dispensations from vows.
SACRAMENTAL RECORDS OLDER THAN 90 YEARS
1.  Particular records older than 90 years may be inspected by an outside party with the permission of the pastor but only under these conditions, and without prejudice to 5.G.1.1. Parochial Registers in general, norm 3:
a.  There must be a legitimate reason to inspect them in his judgment, such as historical, demographic, or personal family genealogical research.
b.  The pastor must be present and supervise the inspection personally, or designate a person who has been trained in these norms to do so.  There must be sufficient time to allocate to this personal supervision, and it should not be burdensome to normal parish activity.
c.  No materials may be removed from the parish or church office for duplication or other reason.  The pastor may arrange for their duplication at the parish or church office and charge a suitable fee for expenses, but he is not obliged to do so.
d.  The records must not suffer damage due to inspection.
e.  The suitable rights of privacy and reputation of living relatives must be protected.
2.  The diocesan archivist is to be consulted in doubtful cases.