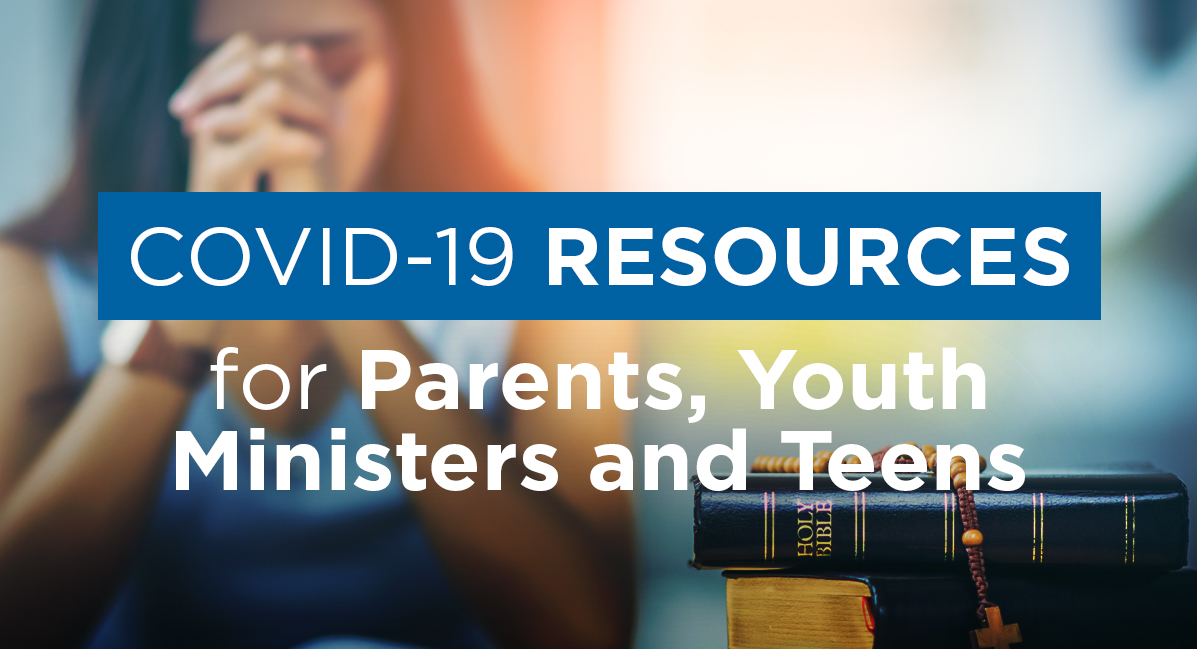 The Diocese of Lansing Office of High School and Middle School Ministry supports and strengthens those who evangelize and accompany young people as they encounter and follow Jesus Christ as missionary disciples.
The Diocese of Lansing Office of High School and Middle School Ministry commits to advancing the field of pastoral ministry to young people by: forming, equipping, and supporting pastoral leaders in their ministry to young people and their families, modeling and fostering a ministry of accompaniment among young people of all cultures, languages, socioeconomic and geographic realities, partnering with pastors and parents and equipping families of young people as they witness to Jesus Christ in their daily lives.
Click below for the latest Youth Ministry Guidelines for Fall, 2020. 
Youth Synod Survey Results for the Lansing Diocese
---
DYLC is cancelled for 2021. Pray for a reboot in 2022! 
---
UPDATED CHAPERONE GUIDELINES
We recently updated are chaperone policy. These new guidelines reflect a combination of elements from both the ACA (American Camp Association) and Michigan Catholic Conference, and we believe are more ministry friendly while still maintaining coherent safe environment expectations. 
---
Teen Questions of Faith
This collection of teen questions and responses are intended for coordinators of youth ministry and other adult leaders ministering with teens. The compilation of the questions was the work of the teen members of the Diocesan Youth Advisory Committee . Catechism of the Catholic Church (CCC) references and scriptural references make up the primary content of the answers in order to insure that the answers are fully the true teaching of the Church. The idea for this project developed from concerns expressed by the members of the committee.
---
Pastoral response to pornography
The introduction to the youth section of the Pastoral Response to Pornography begins:
"Despite age laws on the access of pornography, teenagers are frequently and profoundly exposed to the materials. Some will be linked to Internet websites by extraneous search results or pop-up windows. Others will be exposed through film, television, or print media. What may begin as idle curiosity can quickly become a deeper problem of addiction."
The section then begins by addressing the various issues of teens and pornography. Introductory comments and insights will begin each section. Download this file for the full youth section filled with strategies and resources for ministry with young adults from the column to the right. 
Other Useful Chastity Related Links for Ministering to Teens
http://chastityproject.com/
http://mattfradd.com/
http://www.covenanteyes.com/
---
Peer to Peer Ministry
A ministry designed to increase social opportunities for and friendships with children and teens with Autism Spectrum Disorders (ASD) or other special needs which impact socialization skills.
---
Guidelines for permission form use
Three primary axes to consider whether we need permission slips.
Transportation: Are we providing/arranging/coordinating transportation? Are our people traveling together as a group? and is the travel itself part of the venture?
The event being treated as part of our program: Is the event being treated as an element of our own program? For our people, does attendance at the event take the place of a normally scheduled class or session? and are our people required/expected to attend?
Our own involvement in the event: Is our staff involved in the event? Are some of the presenters, coordinators, performers, speakers, etc., coming from us? Did we help organize or present the event?
Summary: We need permission slips if we are driving people to an event that we are incorporating into our curriculum with our staff being involved in the production of the event. We do not need permission slips if we are not providing transportation, are neutral about whether people choose to attend, and are not involved in the production of the event. We look to those three scales to figure out whether we have made this event ours; or whether it is someone else's event we are mentioning to our people, who are free to attend or not, as they see fit.