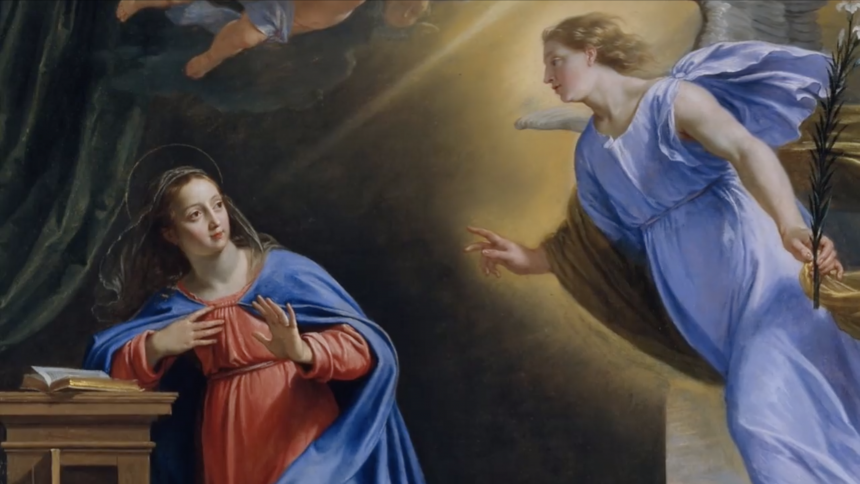 Today is the Solemnity of the Annunciation, the day the Church and the world celebrates God becoming incarnate in the womb of Mary. Happy Feast Day!
"When we did not deserve it, God chose to save us in his incredible love for us and he chose to do this by sending his Son into a family – these are two things worth meditating upon and celebrating today," said Bishop Earl Boyea in a video message to all the people of the Diocese of Lansing, March 25.
"We are not alone. Ever. Jesus is always with us and Jesus is always blessing our families by being especially present to them and with them. In these days of enforced solitude may we take great comfort in these blessings."
The Solemnity of the Annunciation commemorates the visit of the archangel Gabriel to the Virgin Mary, during which he informed her that she would be the mother of Jesus Christ, the Son of God. It has been celebrated as a feast day across the Church since the 4th or 5th century. Have a very happy and holy feast day! Ave Maria!