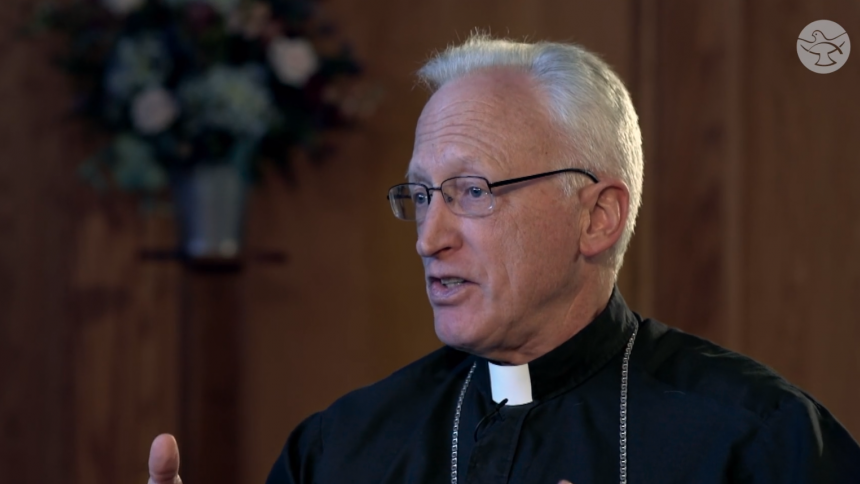 Sunday, 16 February 2020, saw Shalom World TV broadcast a half-hour interview with Bishop Earl Boyea of Lansing as part of their Heart Talk series. 
"It was a great privilege to feature Bishop Boyea on Shalom World and we've already had a lot of great feedback to his interview," said Joseph Varghese, Chief Operating Officer of Shalom World TV, 26 February. 
"The purpose of Heart Talk is to get to know our bishops, to find out what inspired their vocation, what hopes they have for the future of their diocese and how they personally pursue holiness in everyday life -- it's those areas of discussion that made Bishop Boyea's interview so watchable, so interesting."
The interview was conducted by David Kerr, Director of Communications for the Diocese of Lansing. To know more about Shalom World TV go to: https://www.shalomworld.org