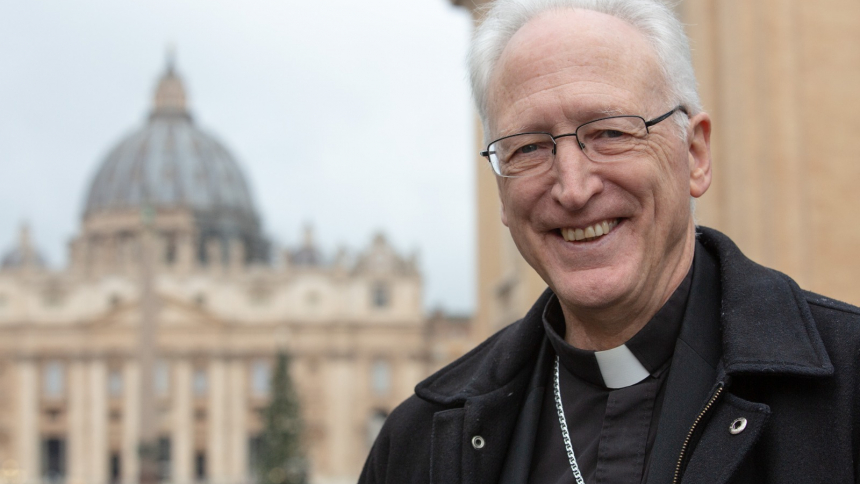 Bishop Earl Boyea of Lansing leaves Rome tomorrow after his week-long Ad limina visit to the Vatican – but before he departed he visited the studios of the Eternal Word Television Network to record a special message for the laity, the clergy, and all the consecrated men and women of the Diocese of Lansing.
"I want to thank you so very much for carrying me to Rome and allowing me to bring you to the tombs of Peter and Paul and to our Holy Father," said Bishop Boyea, December 13.
"This has really been a pilgrimage, a journey back to these tombs, and I have prayed for you at both of them. I have commended out diocese, I have commended you, to the care of the saints, and please know of my deep prayers and love for all of you. So, many blessings on you and I look forward to being home!"
Bishop Boyea has been in Rome along with his fellow bishops from Michigan and Ohio as part of their visit ad limina apostolorum — to the threshold of the apostles — during which they have reported on the health of their dioceses to Pope Francis and the heads of various Vatican departments as well as making their pilgrimage to the tombs of St. Peter and St. Paul. Such Ad limina visits usually take place every five years.