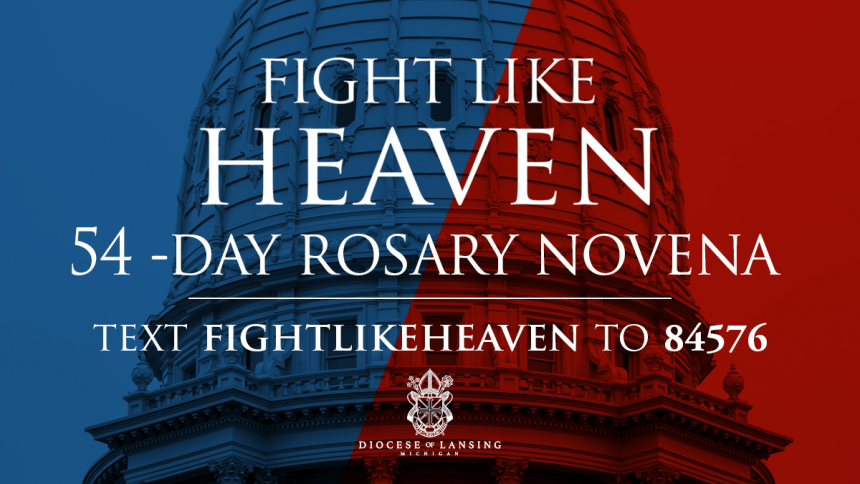 Want to join the 54-Day Rosary Novena aimed at defeating the extreme Proposal 3 that seeks to insert abortion-up-to-birth into the State Constitution of Michigan? Text FightLikeHeaven to 84576 
Beginning this Thursday, September 15, Feast of Our Lady of Sorrows, you'll receive a daily text reminder of the Novena plus a burst of campaign information and inspiration that you can also share with friends and family.
This will be 54-days of prayer, fasting and almsgiving in union with the Blessed Virgin Mary who is Queen of the Family, the Mother of all Mothers and the Patroness of the Unborn. Just text FightLikeHeaven to 84576. Ave Maria!