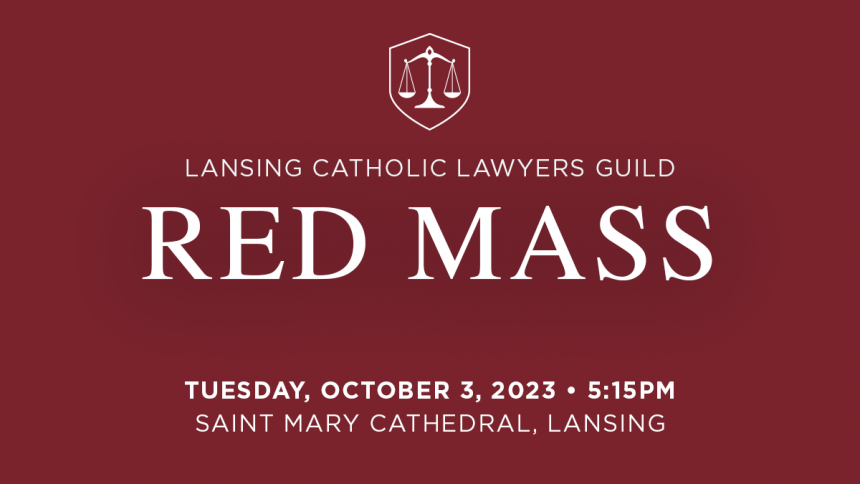 Lawyers, law students and all friends of justice are cordially invited to attend and participate in the Catholic Lawyers Guild sponsored 38th Annual Red Mass, on Tuesday, October 3, 2023, at 5:15 p.m., at Saint Mary Cathedral in Lansing. Bishop Earl Boyea will be principal celebrant.
For nearly nine centuries, the celebration of the Red Mass has served to invoke the blessing of the Holy Spirit on the work of the courts in the new term.
This year's Red Mass will be followed by dinner at Saint Mary's Parish Hall, adjacent to the Cathedral, whereupon the Catholic Lawyers Guild will be honoring John J. Bursch, founder of Bursch Law and senior counsel and vice president of the Alliance Defending Freedom, with this year's Saint Thomas More Award.
The Guild invites everyone to join them for an enjoyable evening. The Red Mass is open to all. You can register online here. RSVP by Friday, September 22, 2023.