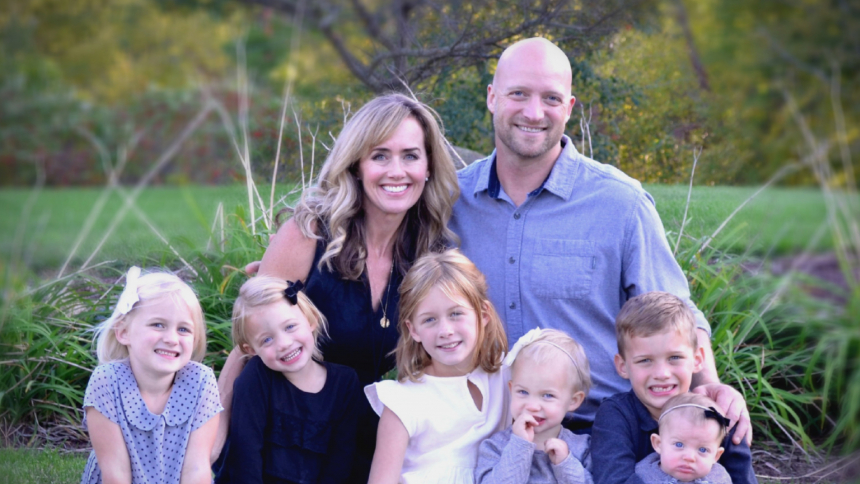 Of your charity, you are invited to pray over the next nine days, beginning tomorrow, for the Diocese of Lansing's Director of the Office of New Evangelization, Craig Pohl, who is due to undergo open heart surgery in coming weeks.
"As one can suspect, open heart is no cakewalk. It is painful and the recovery is lengthy," explains Brian Flynn, Craig's co-worker and friend, October 8.
"We believe in the power of uniting in prayer and the Lord's power to heal should He will it, so you are invited to join in a nine-day novena to Saint Luke the Evangelist, patron of surgeons and surgery, beginning on Friday, October 9 and ending on Saturday, October 17, the Vigil of the Feast of Saint Luke."
Craig has been the Director of the Office of New Evangelization for the past 8 years. He is a well-known figure across the Diocese of Lansing. A native of Westphalia, he is married to Allison and has six children. Craig first had open heart surgery 15 years ago. Now his doctors are suggesting he needs another similar procedure. Hence, he is due to be operated upon on Tuesday, November 3, at University of Michigan Medical Center.
Those praying the novena, nine days of prayer, for Craig are invited to pray the following prayer which was composed to promote the cause of canonization of the Michigan-based Capuchin priest, Blessed Solanus Casey (1870 – 1957), which reads thus:
"O God, I adore You. I give myself to You.
May I be the person You want me to be,
and May Your will be done in my life today.
I thank You for the gifts You gave Father Solanus.
If it is Your Will, bless us with the Canonization of
Father Solanus so that others may imitate
and carry on his love for all the poor and
suffering of our world.
As he joyfully accepted Your divine plans,
I ask You, according to Your Will,
to hear my prayer for,
(Insert the prayer for Craig here, see below for text),
through Jesus Christ our Lord. Amen."
• Text of the prayer for Craig:
"Father, if it is compatible with your will, through the intercession of Blessed Solanus Casey and Saint Luke the Evangelist, patron of surgeons and surgery, please heal Craig Pohl's heart so that he will not need to ever have heart surgery again; and for all of his doctors, nurses and medical personnel as they perform the procedures necessary according to Your plan. Bless his wife, Allison and all of his children during this time and the time of recovery."