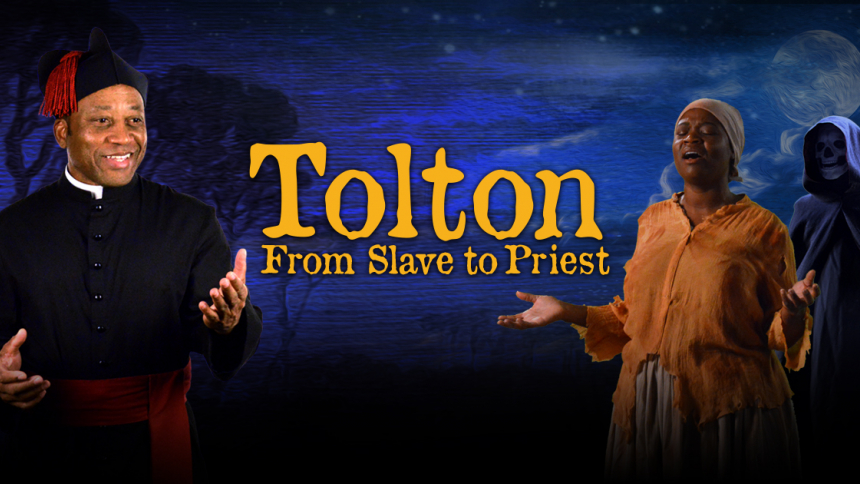 An acclaimed stage play charting the incredible story of the first African American priest, Father Augustus Tolton (1854 - 1897), comes to the Diocese of Lansing this month.
"His story is amazing and inspiring, and we need to hear it," says Saint Luke Productions, creators of "Tolton: From Slave to Priest".
"Tolton will have a powerful impact of healing in our country and all over the world, drawing ALL people to the truth of Jesus Christ."
The title role is played by actor Jim Coleman. The creator of the play is director Leonardo Defilippis. The Diocese of Lansing tour is sponsored and subsidized by the Notre Dame Federal Credit Union.
The play will be performed in three locations in the Diocese of Lansing with the three following performances open to the general public. They are:
* Tuesday, March 21, 2023 - 7:30pm
The Catholic Community of St. Jude
801 North Bridge Street
DeWitt, MI 48820
* Thursday, March 23, 2023 - 7:00pm
Lansing Catholic High School
501 Marshall Street
Lansing, MI 48912
* Friday, March 24, 2023 - 7:00pm
Father Gabriel Richard High School
4333 Whitehall Drive
Ann Arbor, MI 48105
* To find out more including purchasing tickets, click here. 
* To find out more about the Notre Dame Federal Credit Union, click here.