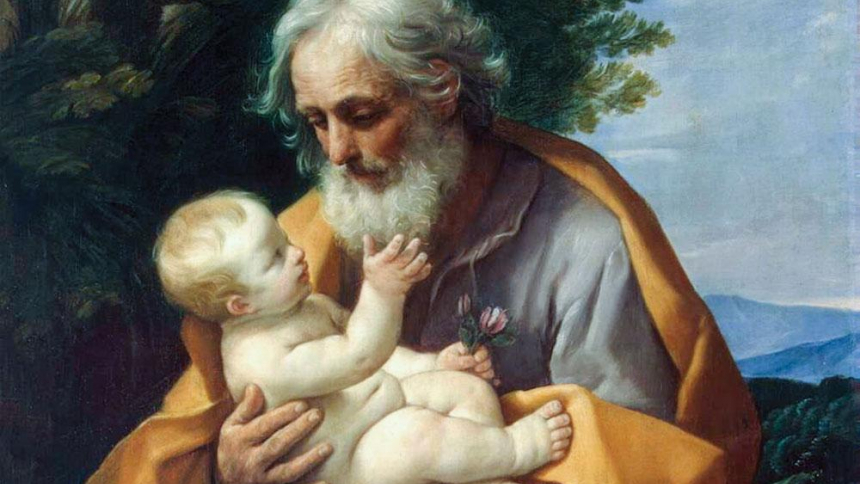 Our children are entrusted to us by God and our parental duty to them is to "pour ourselves out to bring about God's dreams and plans, and not our own," as modeled to us by the person of Saint Joseph – so says Bishop Earl Boyea in the latest edition of FAITH Magazine, the official publication of the Diocese of Lansing.
"We all like to think that our families are ours, but really they are gifts to us. We were gifts from God to our parents, and any children will also be gifts to us," writes Bishop Boyea.
"Joseph models for us the kind of parents we are all to be. He sacrificed any dreams he may have had, any plans for the kind of family he may have wanted, in order to be the father God wanted him to be. His whole self was sacrificed to Mary and Jesus."
Bishop Boyea's editorial for the March edition of FAITH Magazine is reproduced in full below. The Gospel of Saint Matthew tells us that Joseph was a "just man" (Matthew 1:19) while the Gospel of Saint Luke informs us that within the household of Joseph "Jesus increased in wisdom and in stature and in favor with God and man," (Luke 2:52).
"God entrusted to Joseph the entire mystery of salvation. Is not that mystery far greater than any of our own human dreams? That mystery penetrates all of us – God's will and plan are not something any earthly parent can predict or control," writes Bishop Boyea.
"Most of the time we can only look on in awe at what God does to those entrusted to us – how God makes them holy, sometimes in spite of ourselves. To be a good parent, all any of us can do is allow God his way and to give ourselves over completely to his will."
Bishop Boyea's editorial can be read in full here: https://faithmag.com/st-joseph-model-parenting