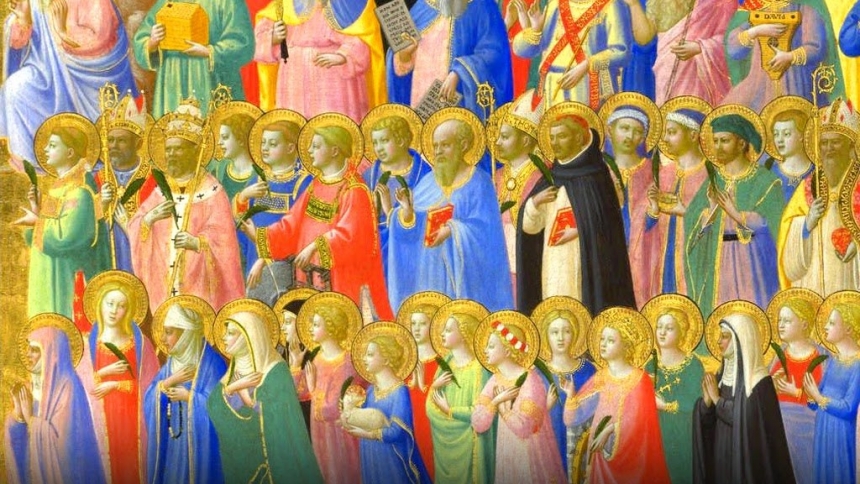 This Friday is the All Saints' Day which is a Holy Day of Obligation. That means that all Catholics are obliged to attend Holy Mass.
The priests of St Mary Cathedral in Lansing will be offering Holy Mass at 8am, 12.05pm and 5.15pm. All are very welcome. Holy Mass will also be available in other parishes across the Diocese of Lansing. Please consult the ever useful Mass Times website and app for further details at https://masstimes.org/
All Saints' Day commemorates all those who have attained the beatific vision in Heaven. It precedes All Souls' Day on November 2, which specifically commemorates the departed faithful who have not yet been purified and reached Heaven.
The Catholic Church celebrates All Saints' Day and All Souls' Day in the fundamental belief that there is a prayerful spiritual communion between those in a state of grace who have died and are now in Heaven, the Church Triumphant, those in a state of grace who have died but are being purified in Purgatory, the Church Penitent, and those of us they have left behind, the Church Militant. Have a very happy feast day!