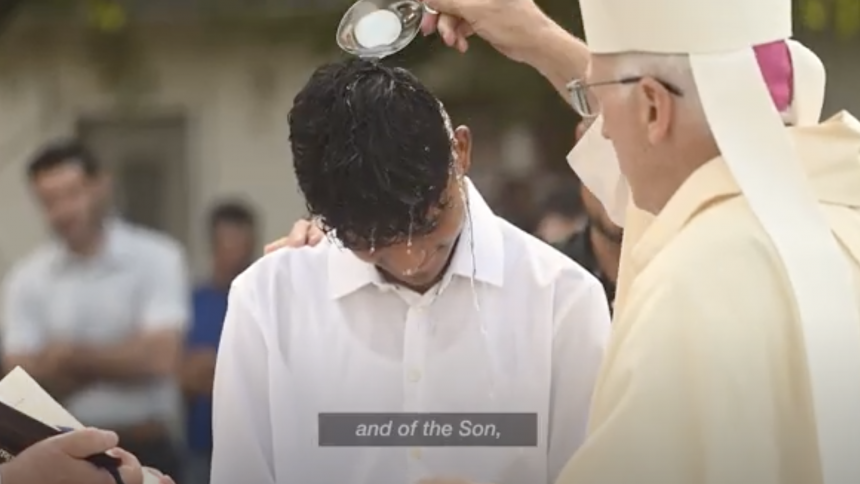 Today is the Feast Day of Our Lady of Guadalupe. Happy feast day! Today's celebration commemorates the appearance of the Blessed Virgin Mary to the Mexican peasant, Saint Juan Diego, in 1531. The miracle brought countless Mexicans to Jesus Christ and His Holy Church.
To mark today's feast, here's a great short film capturing the sights and sounds of Bishop Earl Boyea's visit to Buurma Farm near Pinckney in August. There he offered Holy Mass for the seasonal workers who come from Mexico each summer to toil in the fields of Michigan before returning home.
Bishop Boyea also baptized two farm laborers and conferred the Sacrament of Confirmation and First Holy Communion upon four other workers. Deo gratias! Enjoy.