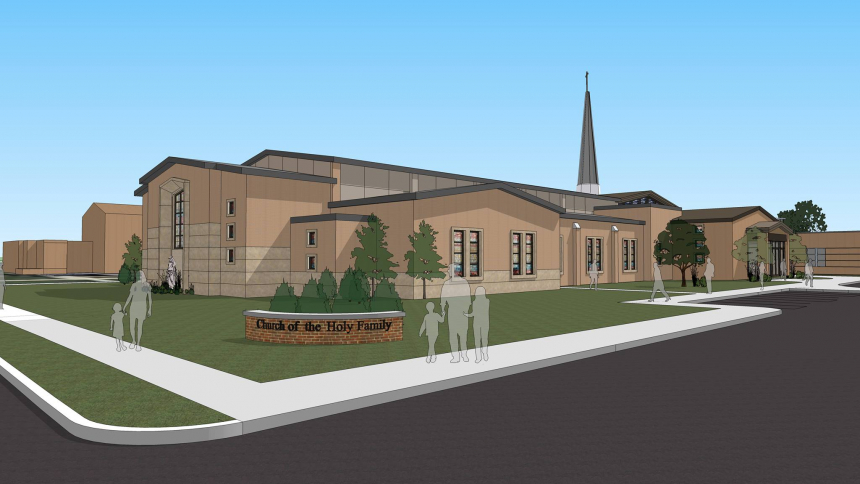 Well, the trusses that will hold up the new church roof at Holy Family in Grand Blanc were erected this week and, bit by bit, the ambitious project of rebuilding the parish church is beginning to edge towards completion this summer.
"There's all these beautiful things we can do while we are in exile, awaiting," said Father Joe Krupp, Pastor of Holy Family, 21 February.
"If our waiting in life means we're paralyzed, it's dreadful. If our waiting in life involves finding wonder, and joy, and beauty where we are, then that's elevating."
The parish of Holy Family in Grand Blanc was founded in 1946 with the present church building being opened in 1953 and expanded in 1964. The current parishioners have been in "exile" since the autumn of last year when the $3.5 million redevelopment of the building got underway.
The renovation aims to create a sacred building that has both greater utility, including more seating, a greater beauty too including a new sanctuary at the east-end of the church.
Father Krupp says he has been humbled by the supportive and cheerful way in which his parishioners have embraced the rebuilding project.
"Losing our biggest building of course had a huge effect. I think that that's been the toughest on people, but they have been ridiculously amazing."
To know more about the renovation of Holy Family in Grand Blanc go to: https://hfgb.org/church-renovation/