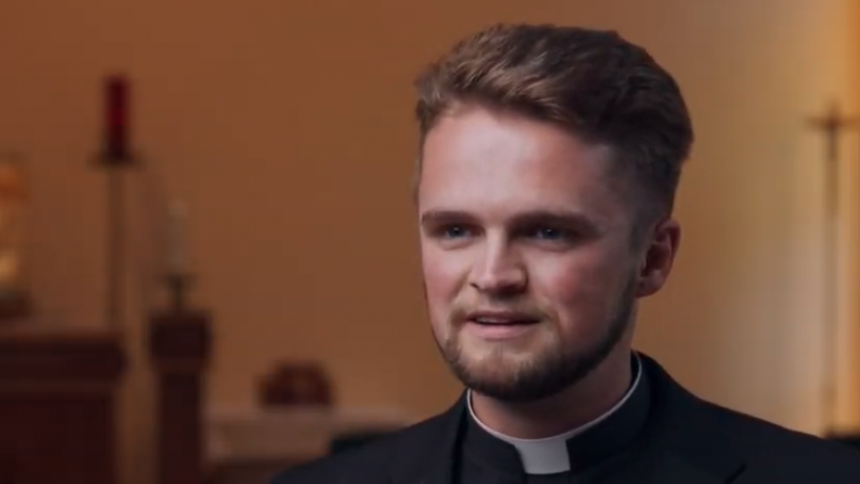 Meet Diocese of Lansing seminarian, Joshua Fons. 26-year-old Joshua hails from the parish of Christ the King in Ann Arbor. He now studies at Sacred Heart Major Seminary in Detroit.
Joshua graduated from Father Gabriel Richard High School in Ann Arbor in 2012. He then spent four years as a seminarian for the Diocese of Lansing before becoming a FOCUS campus missionary for for years where he evangelized college students across the United States. Now Joshua has returned to the seminary for the Diocese of Lansing and, Deo volente, will be ordained to the sacred priesthood in another four years.
Today Joshua gives his advice to any young man who may feel that God is calling them to the sacred priesthood. Please keep Joshua in your prayers in the months to come. Saint Charles Borromeo, patron of seminarians, pray for him.
• Do you also feel that Almighty God may be to the Sacred Priesthood? Contact Father John Whitlock, Director of Seminarians for the Diocese of Lansing on 517-342-2507 or at jwhitlock@dioceseoflansing.org