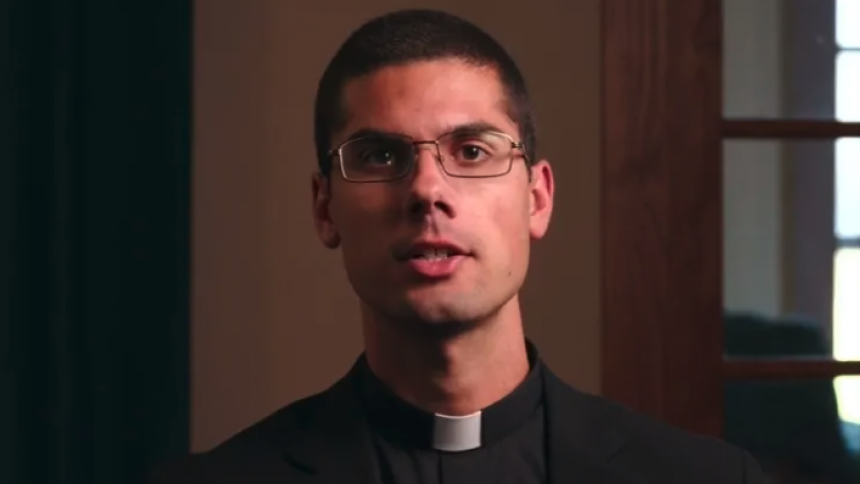 Meet Diocese of Lansing seminarian Daniel LaCroix. 25-year-old Daniel grew up in Ypsilanti. After going to Catholic schools from kindergarten through high school, Daniel went to Michigan Tech to pursue a degree in engineering. It was during his time there he became involved at the student parish and started to feel a call to the sacred priesthood.
"Through increased time in daily prayer, going to Mass daily when I could, I just was able to hear the Lord calling me to consider the priesthood," recalls Daniel whose home parish is Christ the King in Ann Arbor.
"So, I brought that up to the parish priest there and discussed that with him, and with the Vocations Director for Lansing, and discerned it was God's will for me to enter seminary and, a few years later, here I am … continuing to seek out His voice and move forward in seminary."
Hence Daniel is now studying at entering Sacred Heart Major Seminary in Detroit on his path to the sacred priesthood. Deo volente. Please keep Daniel in your prayers in the months and years to come. Saint Charles Borromeo, patron of seminarians, pray for him.
• Do you also feel that Almighty God may be to the Sacred Priesthood? Contact Father John Whitlock, Director of Seminarians for the Diocese of Lansing on 517-342-2507 or at jwhitlock@dioceseoflansing.org