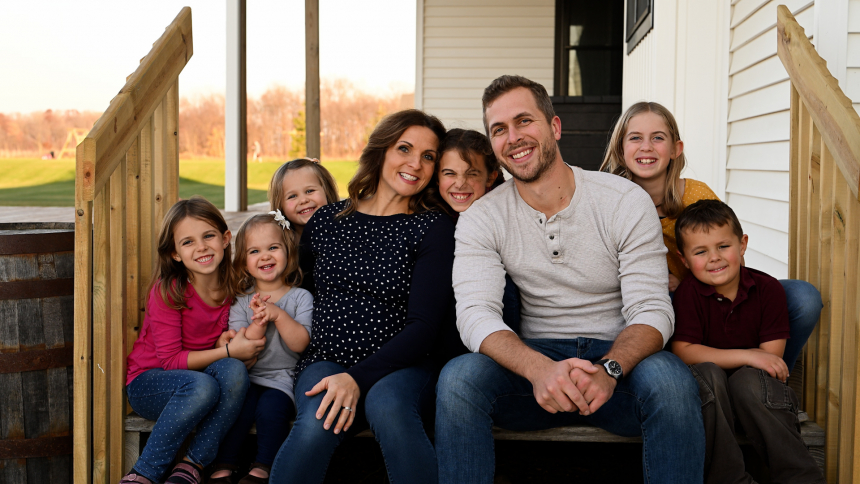 Abby and Mitchell Feldpausch recognize that "building up of the human person, the soul, happens in the home." That's why they strive to be good examples of married Christian life to their six children...with a seventh on the way!
The couple met after a retreat during which they both assisted in the music ministry. They recently celebrated their 10-year anniversary of marriage. The family is a regular presence in the front pew of Saint Mary Parish in Westphalia every Sunday.
Watch as Abby and Mitchell speak on the vocation to married life and their story as a couple.
* This week is Vocations Awareness Week 2022. Are you looking for more information about Marriage Preparation or other family life ministries? Contact the Diocese of Lansing's Director of Marriage and Family Life, Richard Budd, at rbudd@dioceseoflansing.org or call 517-342-2471.