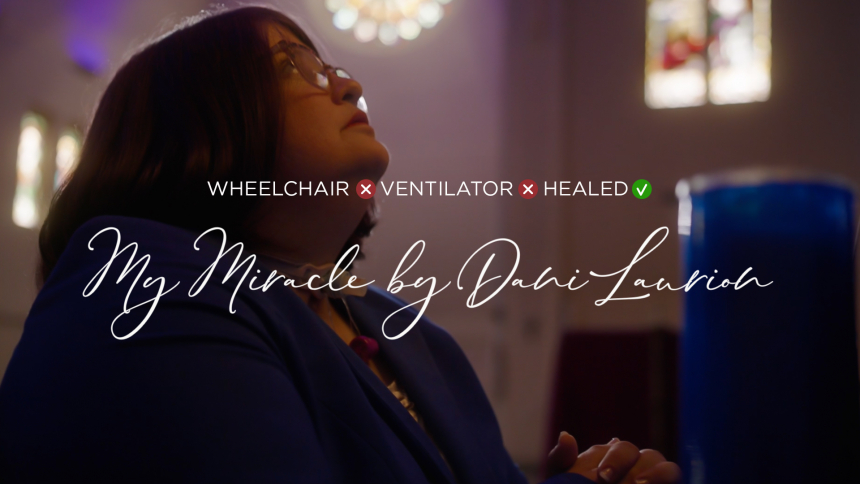 Dani Laurion from Lansing has spent 13 years in a wheelchair. For the past four years she has also required a portable ventilator to breath. Now Dani is healed. She walks. She breathes unaided. What happened? Well, Dani prayed for a miracle.
It was in April 2009 that Dani was hospitalized with pneumonia and diagnosed with Postural Orthostatic Tachycardia Syndrome or POTS, an abnormal increase in heart rate that occurs after sitting up or standing. In Dani this provoked Autonomic Dysfunction, a condition in which the autonomic nervous system (ANS) does not work properly affecting, in Dani's case, her breathing. As things worsened, Dani spent most of the next decade in nursing facilities. In 2017, she underwent a tracheostomy to protect her airways. During Lent 2022, however, everything changed.
Watch this video as Dani and her husband, Doug, explain the events that unfolded on the night of March 15, 2022, at a healing service at Saint Mary Cathedral in Lansing led by Dr. Mary Healy of Detroit's Sacred Heart Major Seminary.