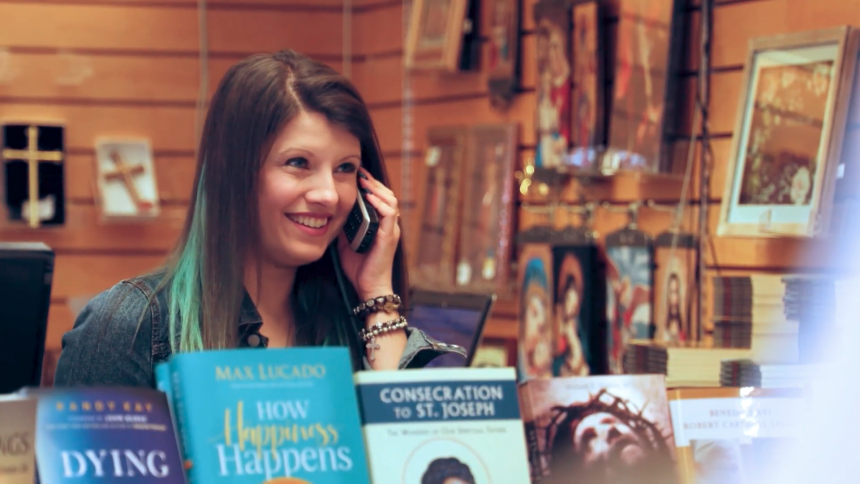 What spiritual books are you reading this Lent? It's never too late to begin …. but what to read? To help you, we asked Stephanie Koch of Our Lady of Grace Bookstore in Ann Arbor to recommend some great books to read this Lent.
"I was delighted to be asked for Lenten reading recommendations and chose those books that I have found most moving, most beautiful," said Stephanie, March 11, "I just pray that others will find them equally helpful in growing closer to Christ during these 40 days of Lent."
We asked Stephanie for four recommendations to accompany the 40 days of Lent. She chose:
• The Word Among Us and/or the Magnificat Lenten Companions.
• No Greater Love: A Biblical Walk Through Christ's Passion by Edward Sri.
• Stand Faithfully, Lenten Journal by the Sisters of Mary, Mother of the Eucharist.
• Into Your Hands Father by Father Wilfred Stinissen.
As the great 19th century cleric, Saint John Bosco said, "Only God knows the good that can come about by reading one good Catholic book." Well now you have a choice of four or, even, five. Thank you Stephanie. Happy and holy Lenten reading everybody!
To know more go to: https://ourladyofgracebookstore.com/