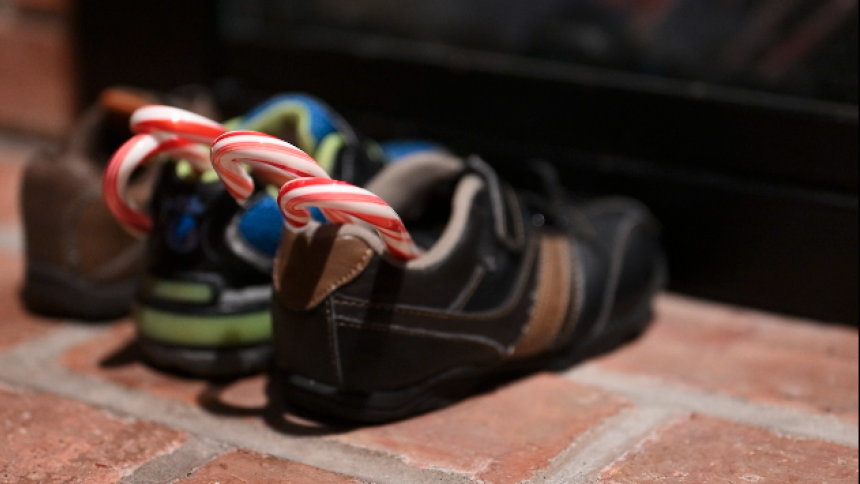 How do you celebrate the Feast of Saint Nicholas on December 6? Watch this short film as the Budd family of Lansing explain both how, and the why, of the Feast of Saint Nicholas of Myra, the 4th century bishop who is also known as...Santa Claus!
"It comes from an old Dutch tradition where they put out their shoes the evening before and Saint Nicholas comes in the middle of the night and places treats for the children in the shoes," says father-of-five, Rich Budd.
Rich also explains how celebrating Saint Nicholas' Day helps keep families focussed on giving to the poor, preparing for Christ's birth and being aware of the saintly identity of Santa Claus.
"It's such a simple tradition," say mom, Maureen, "It's not a lot of pressure, it's not extravagant, you put your shoes out and the next day? Little treats."
"But it's it's not overwhelming to try to incorporate this tradition into the family, especially with a lot of little kids around."
Happy Saint Nicholas' Day! Saint Nicholas of Myra, pray for us.