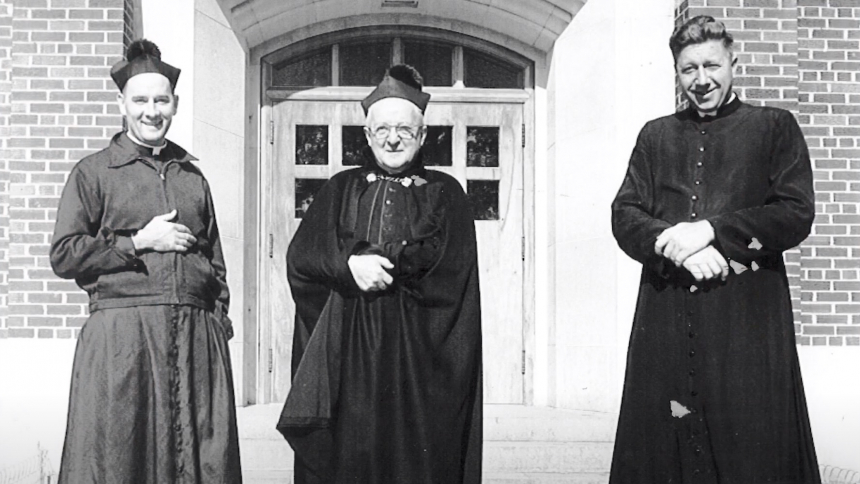 Here are some great images charting a century of the Church of the Resurrection parish in Lansing which will celebrate its 100th anniversary on Christmas Day this year. Deo gratias! Ad multos annos!

On June 15 1922, the Most Reverend Michael J. Gallagher, Bishop of Detroit, sent Father John A. Gabriels to Lansing to establish a Catholic parish east of the Pere Marquette railroad tracks that would include East Lansing, Okemos and Haslett.

Father Gabriels named the parish Resurrection because he believed this was the most important event in Christian life and the cornerstone of Christianity. He celebrated the first Mass on Christmas morning 1922 in the basement church, which would become a school.

In 1926 two stories were added with classrooms for eight grades. Five Dominican sisters were the first teachers. Parishioners worshiped in the basement church until the present church was built in 1952.

This video was created by Jeremy Whiting for the parish centenary dinner which took place Saturday, November 19, 2023. Enjoy!