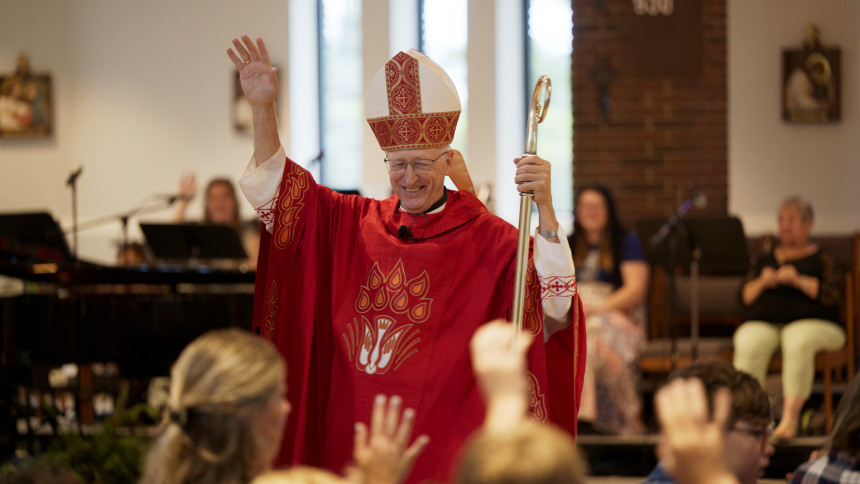 Watch this short film capturing the moment when Bishop Earl Boyea blesses the first new parish school in the Diocese of Lansing for 20 years at Saint Andrew the Apostle in Saline. Deo gratias!
"We ask that those entrusted with the education of our young may always teach their students to join the discoveries of human wisdom with the truth of the Gospel so that they will be able to keep the faith and live up to it in their lives," proclaimed Bishop Boyea as he prayed the Blessing of a New School Building, August 25, Feast of King Saint Louis X of France.
"We pray too that the students will find in their teachers the image of Christ so that, enriched with both human and divine learning, they will in turn be ready and able to enlighten and assist others throughout life."
Situated in Washtenaw County, Saint Andrew the Apostle Catholic School hopes to serve an area of the Diocese of Lansing that does not currently have many options for Catholic education. The school currently offers pre-kindergarten to sixth grade classrooms but aspires to add preschool, seventh and eighth grade classrooms over the next few years. Saint Andrew the Apostle, pray for them.
* For more information about Saint Andrew the Apostle Catholic School in Saline, contact School Principal, Michelle Sontag, at michelles@standrewsaline.org