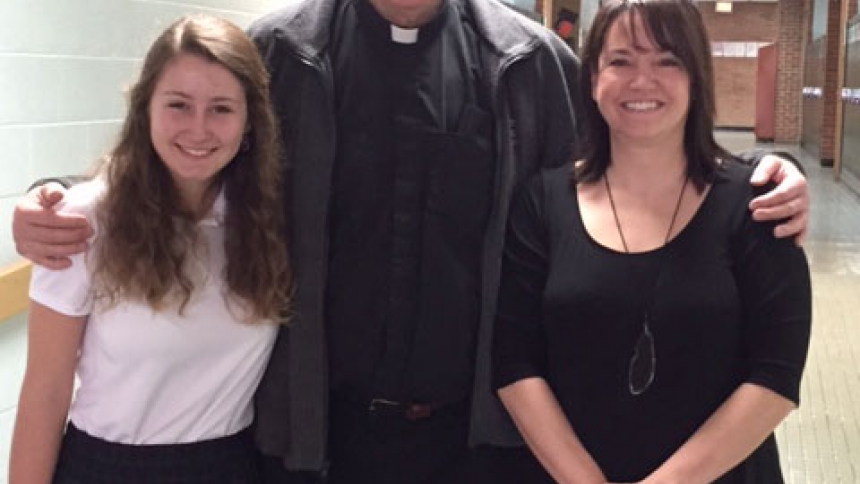 Ellie Kooney, an eighth grader at St. Gerard School in Lansing, was one of six middle and high school students representing Delaware, Michigan, Minnesota, New York, Pennsylvania and Virginia who received a cash award for their winning submission.
The 2016 essay theme "Caring for Our Common Home" referenced Pope Francis' encyclical Laudato Si' that calls on people to respect and stop exploiting the world's limited resources. The contest received more than 7,000 entries from students who competed in two division, grades six to eight and grades nine to 12.
Maryknoll Father Larry McCullough visited St. Gerard School to present Ellie Kooney with her second place prize of $300 in Division I for her winning essay "Our Earth, The Pope's Call" in the presence of Jennifer Jowett, her teacher.