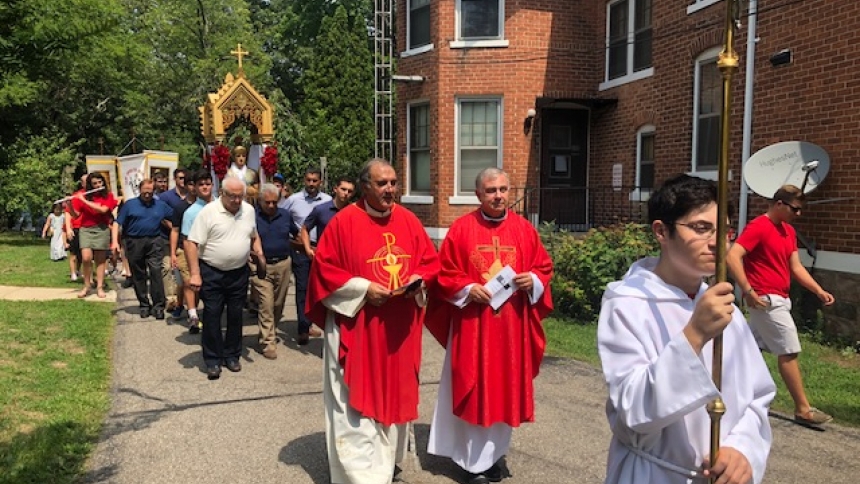 On Sunday, Aug. 12, many Italian Americans gathered at Sts. Cornelius and Cyprian in Leslie for its annual Sant' Ippolito Festival – one of the oldest festivals in the nation. This year marks its 80th festival in honor of the patron Saint of Sant' Ippolito, Calabria, Italy. Its significance comes from the fact that many mid-Michigan Italian Americans have ancestral roots from this part of Italy. Grandchildren and great-grandchildren of those who started this tradition have put on this festival in honor of their patron each year.
The day began with an outdoor Mass, concelebrated by Fr. Enzo Addari and Fr. Mark Inglot. Following Mass, there was a blessing of a statue of Sant' Ippolito and a procession with the statue around the Church. Then, families enjoyed each other's company while they picnicked on the beautiful grounds of Sts. Cornelius and Cyprian.
Every year these families gather to celebrate and honor their patron and Italian ancestors – united by the strong bonds of their Italian culture and Catholic faith.