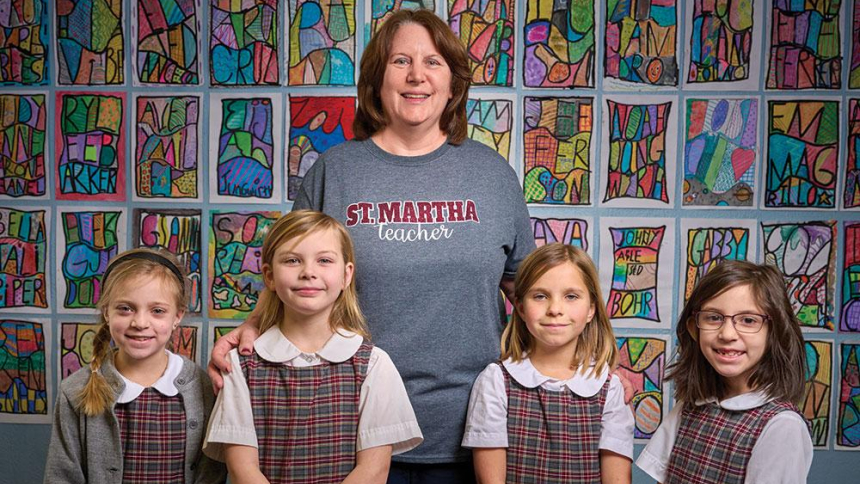 Meet Catholic teacher, Ann Williams. In 2020, Ann retired after teaching in public schools for more than three decades. What did she do next? Ann became a teacher in a Catholic school. Saint Martha in Okemos to be precise. And do you know what? Ann is so grateful to God that she did.
"After years of teaching in public schools, I can freely express my own faith at Saint Martha. I love encouraging my young learners to grow in their faith and their prayerful relationship with Jesus," explains Anne who features on the front cover of this month's FAITH Magazine, the official publication of the Diocese of Lansing.
"Attending Thursday morning Mass with the students fills me with joy. I get to see each class take turns doing the readings, taking up the offertory and singing in the choir. I appreciate their meaningful discussions with Father Mike [Murray] about the readings."
* Are you a Catholic who is teaching in a public school, or retired from public schools, and would like to know more about how you can follow Ann's path into Catholic schools? Click here for contacts.
* Meanwhile, you can read more of Ann's story by clicking here.