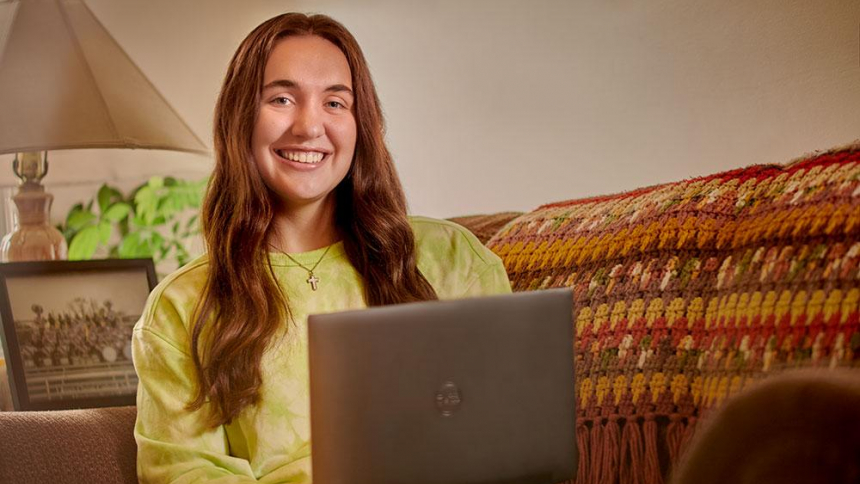 Congratulations to Alexandra Soltis from Lumen Christi High School in Jackson who is the winner of the 2022 Father Charles Irvin Memorial Essay Contest for her essay on the power of the Holy Spirit in her life.
"I see the Holy Spirit working with me and around me in different people, places, and things. Instead of the Holy Spirit being with me in one person, place, or thing, I see the Holy Spirit as being with me in seconds," writes Alexandra in her prize-winning essay, published in this month's edition of Faith Magazine, the official publication of the Diocese of Lansing.
"The Holy Spirit is with me right after the whistle blows, on every step of my journey, right after the final note ends and right before the applause begins. The Holy Spirit is there with me, working, in every single second of silence."
Every year, Faith Magazine awards a $1,000 scholarship to a high school senior, based on an essay on a topic related to life in the Church. Faith's goal is to promote insightful thought and excellent writing, and to encourage careers in Catholic journalism. The scholarship is named in honor of Father Charles Irvin (1933-2021) who was the founding editor of Faith Magazine in 1999. May he rest in peace.
So, well done Alexandra! Come Holy Spirit! To read Alexandra's essay in full, click here: https://faithmag.com/working-seconds