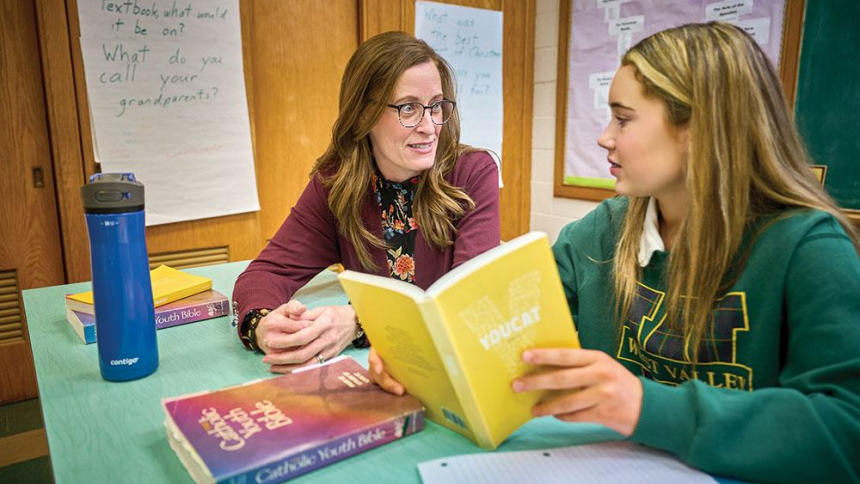 Introducing the next generation to the love of Jesus Christ and his Holy Church. That's a big part of the job for Stephanie Smith, Director of Religious Education at Saint Therese Parish in Lansing, pictured above.

In this month's FAITH Magazine, Stephanie explains how she is hugely assisted in her apostolic endeavors by the Diocese of Lansing's Director of Catechesis, Tim Carpenter, and his office -- all of which is funded through your generous contributions to the Diocesan Service Appeal or DSA.
"The biggest way the DSA supports my position is through the support of the Office of Catechesis. That's Tim, that's my network" says Stephanie to FAITH Magazine's Elizabeth Hansen. "I can't stress enough how much I rely on [them]."
"I think it could be possible in a job like this, in another diocese, to feel very disconnected from the diocese and your peer group. Tim and his office are our connection to each other, which helps us do our job better."
"So when DSA dollars support the work of the Office of Catechesis, they directly support what I do because of that connection it offers me and all the other DREs who take advantage of it."
* You can read Stephanie's story in full by clicking here.
* To donate to the Diocesan Services Appeal 2022 click here.