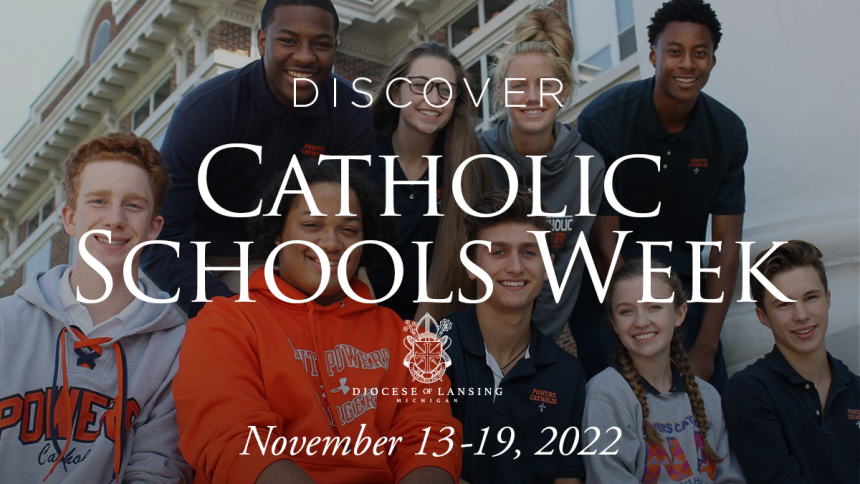 Welcome to Discover Catholic Schools Week 2022. These are seven days during which you can find out more about how a Catholic school can help your child become a saintly scholar who grows daily in virtue and learning in order to discern and fulfill God's unique plan for their life. Find out more by clicking here. Meanwhile, here's a welcome message from Bishop Earl Boyea. 
Greetings in Christ!
A Catholic education is among the best gifts parents can give their children. By making a Catholic education your priority, you witness to your children that your faith is the basis on which you make decisions for their well-being, and you demonstrate that the Lord is the center of your lives and the foundation on which your home is built.
The Diocese of Lansing's Catholic school system exists to support you in educating your children and instilling in them the Truth of the Catholic faith. The purpose of a Catholic education goes beyond merely preparing students for college or careers. At our 35 schools, students grow in faith, knowledge and service.
Grounded in strong and obvious Catholic identity, each of our schools is committed to developing the whole person, nurturing successful students who also are faithful followers of Christ and servant leaders in their communities. We invite you to learn more about the Catholic schools of the Diocese of Lansing, find a school near you, and enroll your children for the coming school year.
May God bless you and your families!
+Most Rev. Earl Boyea
Bishop of Lansing