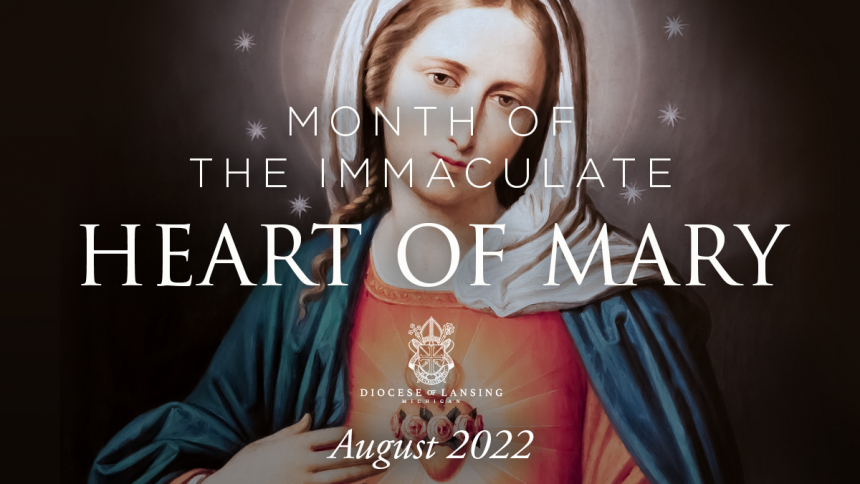 Welcome to August, the month dedicated to the Immaculate Heart of Mary. Ave Maria!
Mary's Immaculate Heart gives us a beautiful glimpse into the interior life Christ's mother as Father Jim Rolph, the new Pastor of Immaculate Heart of Mary parish in Lansing, now explains. He writes:
"As we enter into August we remember and celebrate in a special way the Immaculate Heart of Mary. This gives us the opportunity to allow Mary to encounter us in the midst of our trials, struggles, victories and in the ordinary events of our lives. Her love always draws us closer to Jesus so that we can be assured that we are never alone, but that He is always with us. Throughout this month, may each of us renew our devotion to the Immaculate Heart of Mary so that we can experience her motherly care and be drawn closer to Jesus." Let us pray:
O God of infinite goodness and mercy,
fill our hearts with a great confidence in
our Most Holy Mother,
whom we invoke under the title of
the Immaculate Heart of Mary,
and grant by us her most powerful intercession
all the graces, spiritual and temporal,
which we need.
Through Christ our Lord. Amen.