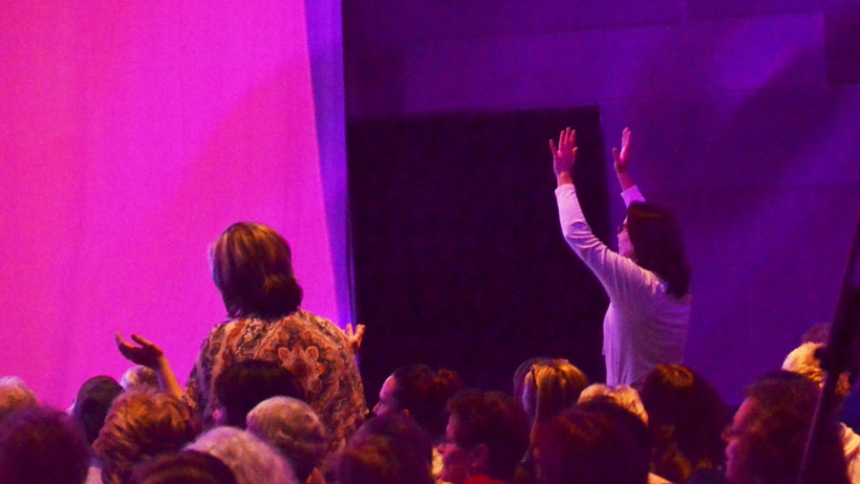 The 2017 Diocese of Lansing Women's Conference was held Saturday, November 4, 2017 at The Lansing Center.  Over 1,000 Catholic Women in attendance heard presenters including Rev Matthias Thelen, Rev Mark Rutherford, Colleen Mitchell and Bishop Earl Boyea. 
Women were inspired to recognize and reject false images of God the Father while embracing the true image of our  merciful, loving Father in heaven.  They heard inspiring personal testimonies, participated in Eucharistic Adoration and the Sunday Liturgy.  Over 45 vendors provided opportunities for early Christmas shopping and the women were led throughout the day in beautiful Praise and Worship. 
Plans are already underway for next year.