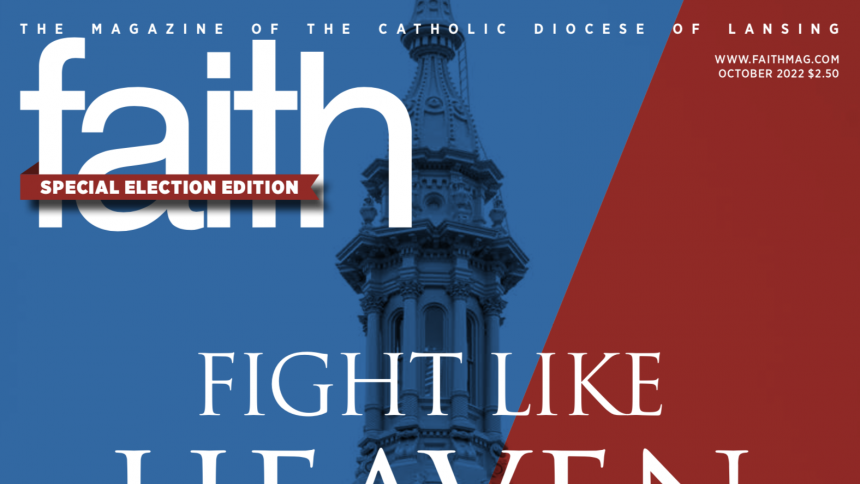 Today we are delighted to share with you a Special Election Edition of Faith Magazine, the official magazine of the Diocese of Lansing. Dedicated to the issue of Proposal 3, Faith is packed full of information and inspiration on every page. Click here to read Faith Magazine. Then once you have read it? Please share, share, share it with your family and friends. Features include:
• Bishop Boyea's response to Proposal 3: Fight Like Heaven.
• What you need to know: Understanding the Proposal 3 ballot language.
• Debunking nine pro-abortion falsehoods about Proposal 3.
• Pregnant mom, Linda Luea: Vote NO to stop abortion up to birth.
• OB-GYN, Dr. Michelle Monticello: Vote NO to stop partial birth abortion.
• Mother of five girls, Emily Scime: Vote NO to save parental rights.
• Top surgeon, Dr. Patrick Lappert: Vote NO to protect your child from 'trans' activists.
• Abortion survivor, Kathy Dey: Vote NO because abortion is always the worst option.
• How to best explain the case against Proposal 3 to family and friends.
* And most importantly, lots of prayer resources too including how to join the 54-Day Rosary Novena.