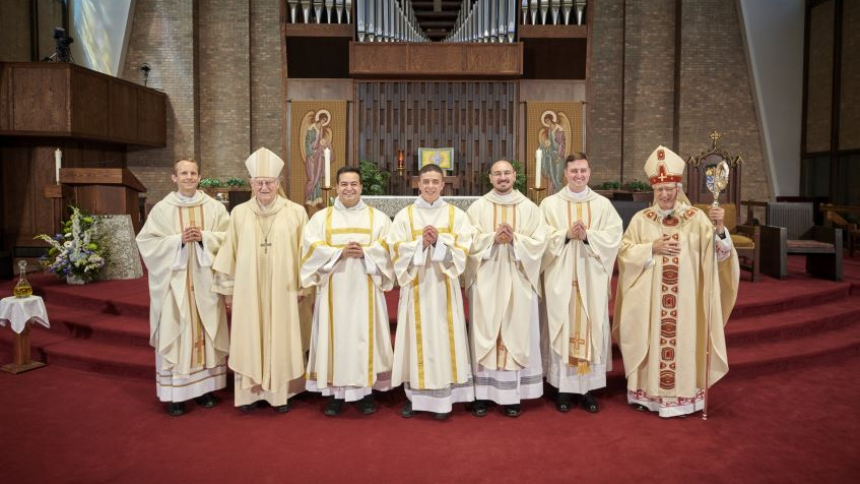 To watch on Facebook click here.  
To watch on YouTube click here. 
Four seminarians were ordained on June 13, 2020 on the Feast of St Anthony of Padua.  Deacon Michael Cassar and Deacon John Vinton were ordained to the Priesthood at St Thomas Aquinas Catholic Parish in East Lansing and Miguel Colunga-Santoyo and Mark Martin II were ordained as transitional deacons. The Holy Mass was celebrated at 10:30 am by Most Reverend Earl Boyea along with Priests and Deacons and families of the elect.