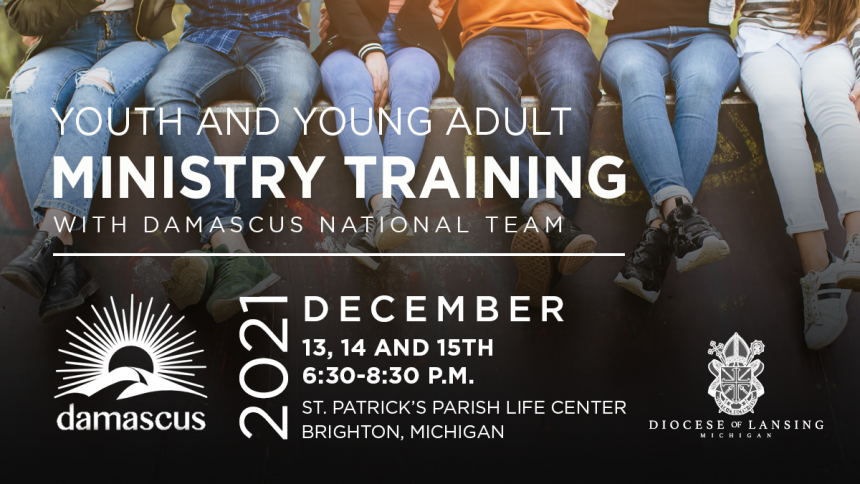 Are you a paid or volunteer youth, a young adult minister, a team member or a teen leader? The Diocese of Lansing invites you to Youth & Young Adult Ministry Training with Damascus National Team, December 13 – 15, at the Parish Life Center, Room 11, Saint Patrick Parish in Brighton.
"Come and be refreshed in your relationship with the Lord while receiving practical tips on small group ministry, recruiting and training volunteers and preventing burnout," says Brian Flynn, Director of High School and Middle School Ministry, Diocese of Lansing.
Registration is now open for this event. Space is limited, so reserve your spot now. The training sessions with the Damascus National Team will take place over three evenings.
You can sign up for one, two or all three evenings based on what you will find most helpful for you and your leaders. Find out more and sign up at:
https://www.dioceseoflansing.org/event/youth-and-young-adult-ministry-training-damascus-national-team