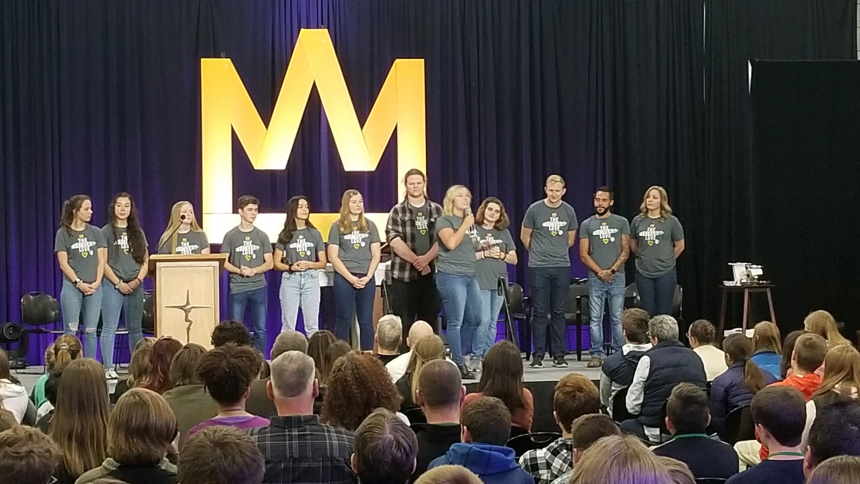 Here are some images of this year's Diocese of Lansing High School Youth Conference entitled "The Father's Love", which attracted hundreds of young people to Lansing Catholic High School on Sunday, 3 November.
"The conference provided those young people who attended a wonderful opportunity to encounter the love of God the Father through Eucharistic Adoration, the Sacrament of Reconciliation and Holy Mass, as well as through worship, presentations, discussions and testimonies," said Brian Flynn, Director of Middle School & High School Ministry for the Diocese of Lansing, 5 November, "It was a great day – thank you to all who attended and to all who helped to organize the event."
The theme of the day was based upon the verse of sacred scripture found within the Gospel of Matthew; "How much more will your Father in heaven give good gifts to those who ask Him?"
The event featured keynote presentations by Bart Schuchts of the JPII Healing Center; Andrew Laubacher; Debbie Herbeck; and Be Love Revolution from Renewal Ministries; as well as Fr. Paul Erickson and Fr. Mark Rutherford of the Diocese of Lansing, and Fr. Adam Nowak from the Archdiocese of Detroit. Meanwhile, the principal celebrant at Holy Mass was Bishop Earl Boyea of Lansing.