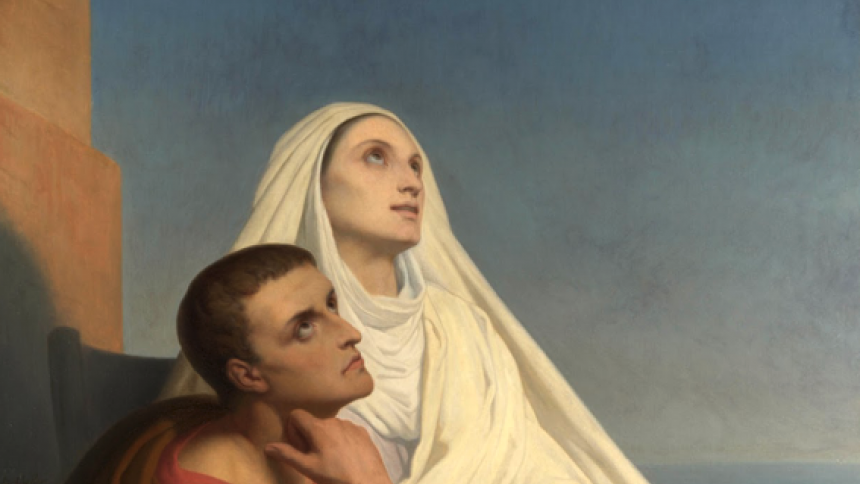 Today is the Feast of Saint Monica. Happy feast day!
Saint Monica (c. 322–387) was the pious Catholic mother who offered many prayers and wept many tears for her wayward son, Saint Augustine. She was reputedly consoled by a holy bishop who told her, "the child of those tears shall never perish".
After many years, the prayers of Saint Monica were duly answered. Augustine was baptized and went on to become one of the western world's greatest Christian philosophers and theologians.
"I meet many mothers across this diocese who similarly concerned by the fact that their children no longer practice their Catholic faith," said Bishop Earl Boyea of Lansing, 27 August.
"I would encourage them with the saintly example of Monica whose pious persistence had such a positive impact upon her beloved son – she is a great reminder that the prayers of mothers for their children are very powerful and never go unheard."
Following his death in 430, Saint Augustine was canonized by popular acclaim, and was later recognized as a Doctor of the Church in 1298 by Pope Boniface VIII.
So have a very happy and holy feast day. Saint Monica, pray for us!
For more information on Saint Monica go to: https://www.wordonfire.org/…/the-inexhaustible-hope-o…/5877/