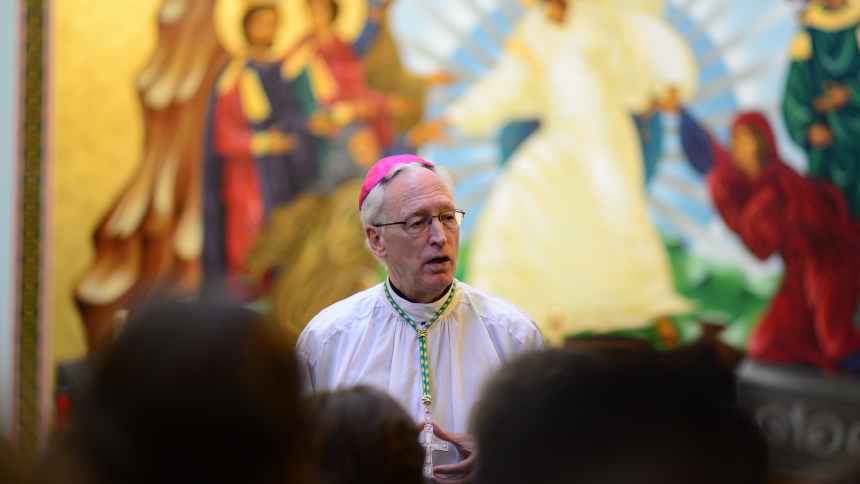 Young people unsure of their future should place their lives, their hopes and their dreams before God in prayer – that was the advice of Bishop Earl Boyea of Lansing to the senior students at Lumen Christi Catholic School in Jackson, January 7.
"I asked each student what they hoped to do upon leaving school and many didn't know and, so, I urged them to pray about it, to ask what is it that God wants of them," said Bishop Boyea, "I also told them that I was offering Mass for them as they discern their future."
Bishop Boyea's visit to the school saw him undertake a Q&A session with the senior students for nearly an hour prior to offering Holy Mass.
Lumen Christi is a Catholic co-educational school with more than 550 students in grades 7-12. It is one of four regional Catholic high schools within the Diocese of Lansing.
Founded in 1968, for over 50 years Lumen Christi has striven to "provide the highest quality education and empower students to excel spiritually, intellectually, and emotionally," so that all graduates can "reach their full potential and be the Light of Christ in this life and for eternity". To find out more about Lumen Christi Catholic School click here.