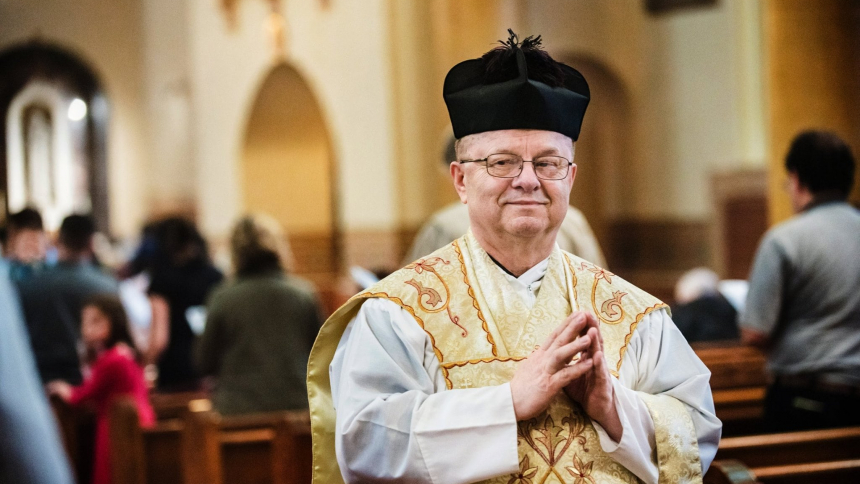 Of your charity, please pray for the repose of the soul of Father Louis Madey who died yesterday, December 22, 2020. He was 76-years-old. May he rest in in peace.
Father Louis Madey was born April 4, 1944 in Lublin, Poland. He was ordained to the sacred priesthood on June 16, 1968. He arrived in the Diocese of Lansing in 1977 and was incardinated into the diocese in 1980. 
During his priestly ministry within the Diocese of Lansing he served at Saint John Vianney, Flint; Holy Trinity Student Chapel, Ypsilanti; Saint John the Evangelist, Davison; Saint Mark, Goodrich; and Saint Joseph, Jackson. Father Madey served as a U.S. Navy Chaplain from 1994-1998.
In 2006 Father Madey became the Vice Rector and Dean of Formation at Saints Cyril & Methodius Seminary in Orchard Lake. Although he achieved Senior Priest status in 2017, he continued to teach at the seminary. He also remained active as the chaplain to the Flint Tridentine Latin Mass Community, a post he held since November 2016.
Requiem aeternam dona eis, Domine. Et lux perpetua luceat eis. Fidelium animae, per misericordiam Dei, requiescant in pace. Amen.