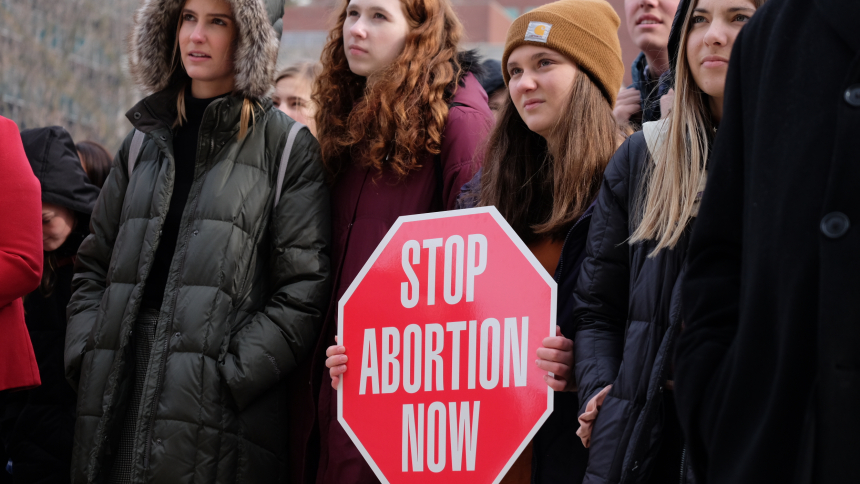 To be pro-life is to be pro-love – that was the key message delivered to a rally at Michigan State House in Lansing marking the Day of Prayer for the Legal Protection of Unborn Children.
"Abortion is the antithesis of love, the polar opposite," said Ed Rivet, President of Ingham County Right to Life, January 22.
"Every unborn child is too precious not to be loved, so regardless of whether the law, cultural norms, or political ideology says that unborn children have no value, we know with every fiber of our being that they are worthy of love, that they are God's children and we cannot claim to love them if we remain silent." 
Today's rally marks the 47th year since the U.S. Supreme Court stripped legal protection from the unborn across the country. The gathering was attended by pro-life activists from across the State of Michigan and was addressed by both Church leaders and politicians. 
"There are few issues more worthy of battle than passionately fighting to overturn Roe v. Wade and, as warriors in this great battle, our strongest weapon is love," said Senate Majority Leader, Mike Shirkey.
Those assembled also heard from the Speaker of the House of Representatives, Lee Chatfield, who reminded the crowd that "abortion is the leading cause of death in the United States of America," while the pastor of the nearby Church of the Resurrection, Father Steve Mattson, urged all those involve in the pro-life cause to "hold onto the truth that every life is precious."
Arranged in front of the speakers' podium were a collection of objects often associated with early childhood such as strollers, dolls and picture books.
"So many moments, so many futures have been lost," said Ed Rivet, referencing the items, "Lost are the strollers and wagon rides. No first steps or first day of school. No toys or dolls or make believe adventures. No soccer or baseball games." 
The State of Michigan's Bureau of Elections is currently reviewing the validity of nearly 380,000 signature which, if approved, will outlaw the practice of dismemberment abortion within Michigan subject to the approval of both the State Senate and House of Representatives. If the petition doesn't gain the backing of both houses it will then be placed on the General Election ballot for a public vote in November of this year.