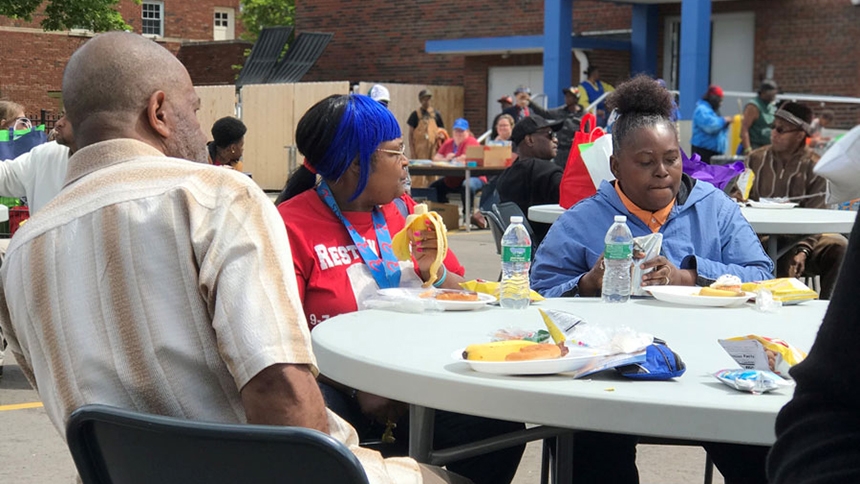 Catholic Charities of Shiawassee and Genesee Counties welcomed summer with a lunch and giveaway event in the parking lot of its Center for Hope on Tuesday, June 5, from 11am to 2 pm.  Area residents were able to stock up with the support of Blue Cross Complete of Michigan, on milk provided by the American Hellenic Educational Progressive Association (AHEPA), water provided by Haslett High School Black Student Union, and healthy food items from a Nutrition Truck provided through the Food Bank of Eastern Michigan.
Guests were treated to a cook out with free hotdogs/hamburgers and more as they wandered the parking lot, taking advantage of a children's book giveaway and information offered by neighboring human service agencies including:  Carriage Town Ministries, Hamilton Community Health Network, Molina Healthcare, CRIM Fitness, Reach/Traverse Place, Hurley and OneStop/Shelter of Flint. 
This event is the second milk giveaway (a lead mitigating food) provided by AHEPA (a national Greek men's organization) – Region 10 Michigan, headed by Craig Theros, through Kroger Store #404. Approximately 1,500 gallons were handed out.
Catholic Charities newly renovated Center for Hope is located at 812 Root Street (at Fifth Avenue).