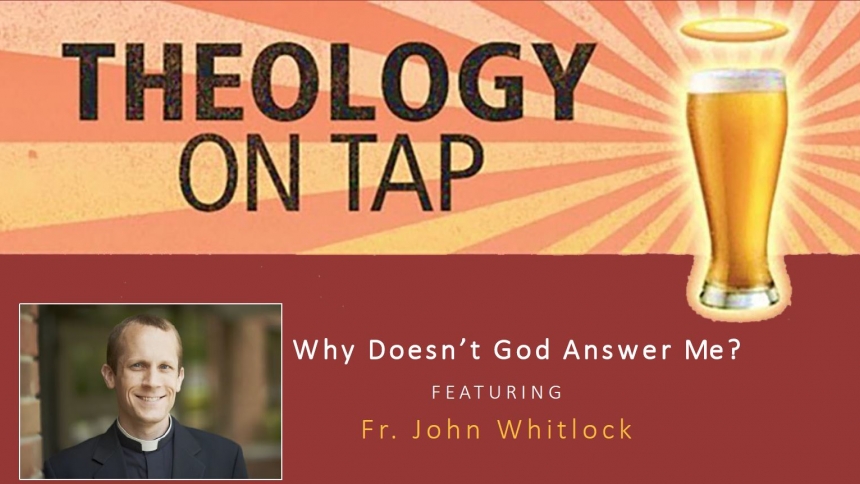 Talks
What: Join other young adults for food, drinks and friendship as we learn more about the Catholic faith.  It is free to attend.  You only cover the cost of any food or drinks you order, however, a purchase is not necessary.  These events are open to anyone ages 18-35.  You do not need to be Catholic.  If you are new to the faith, a committed follower of Jesus, or just looking for an evening of intellectual stimulation and meeting people, you are welcome.  Feel free to come alone or bring friends.
The next Theology on Tap session will be at Conor O'Neill's Pub, 318 S Main St, Ann Arbor!
When: Tuesday, October 22, 2019 from  7:00p-9:00p
Speaker and Topic:   Fr. John Whitlock will be speaking about "Why Doesn't God Answer Me?"
Event Website: www.dioceseoflansing.org/general/theology-body