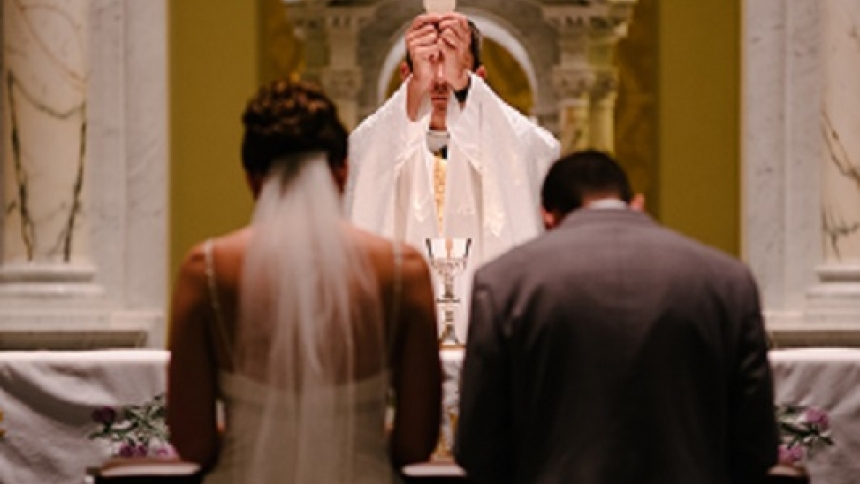 Mass
A special Anniversary Mass will be held at St. Thomas Aquinas in East Lansing on October 5, 2019 at 4:30 pm for married couples celebrating their first anniversary in 2019 as well as for all couples celebrating a significant anniversary (10th, 15th, 20th, 25th etc.). In addition, all couples celebrating any wedding anniversary of 60 years or more are invited. A cake and punch reception will follow the Mass in Fr. Mac Hall.
Couples planning to attend the Mass at St. Thomas Aquinas, East Lansing, are asked to RSVP by CLICKING HERE.  Family members and friends are also invited to share this day with you and to rejoice the commitment of love witnessed through the Sacrament of Matrimony.
Couples are encouraged to arrive early so they can be seated in a reserved section for Mass.
Questions? Please contact Cheryl Olsen at (517) 342-2556 or by email: colsen@dioceseoflansing.org