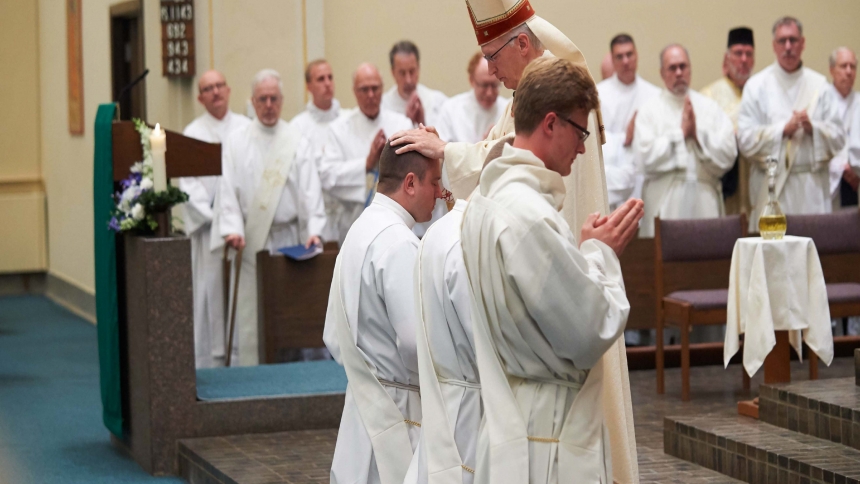 Priesthood in mid-michigan is diverse in culture and a place to carry out the Church's mission and the mission that God has called upon your heart for the New evangelization. There is a need for courageous, faithful, Catholic men to boldly encourage and serve the people of God.
To serve the people of God, in the person of Christ, happens by fulfilling three offices; Teaching, Shepherding and Sanctifying.
The Diocese of Lansing spans from far north as Flint area, East to Ann Arbor and Ypsilanti, South to Jackson and Hillsdale and in the Capitol area of Lansing and suburbs therein. Catholics Masses are celebrated in Spanish, Vietnamese, Polish and more!   
If you are ready for the next step and think you are called to serve God's people, please contact
Fr. John Whitlock, Director of Seminarians at (517) 342-2507 or email at jwhitlock@dioceseoflansing.org