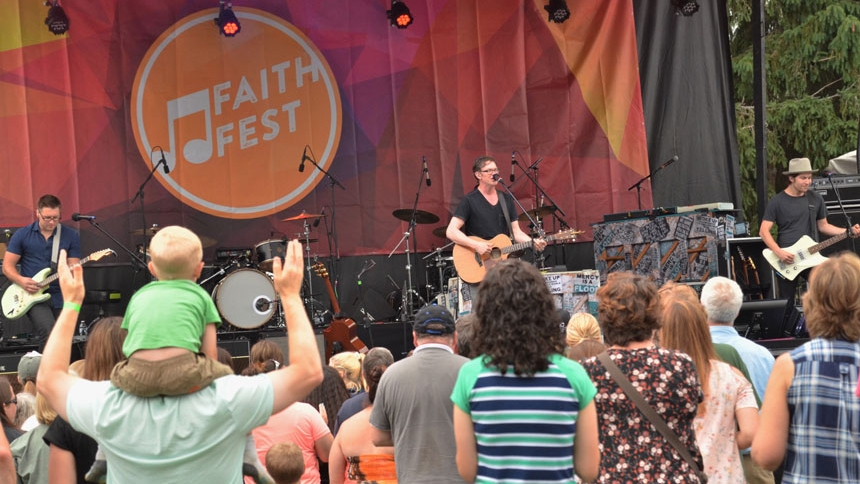 ​FaithFest18 was a great success Saturday, June 23 at St Francis Retreat Center, DeWitt.   is a day for Christian families to gather together and celebrate their faith in an atmosphere of upbeat, joyful participation! Parish and school groups, youth ministries, small groups or large apostolates -- all are welcome to reunite at FaithFest18! 
A record crowd of families and young people enjoyed a day of live music, social and recreational activities, food, fireworks and fun -- all  centered around a vigil Mass held "under the stars."
Some reaction from attendees:
It was Awesome!

What a tremendous blessing to have this opportunity to share great music, Mass, and lots of fellowship with our families & friends. Thank you! See you again next year!!! 

I was there. It was awesome!!

It's an amazing evening! Praise God!

Thanks to all who worked so hard to put this on!! Our family had an amazing time!

Fantastic!

Had a great time at Faith Fest !!! Looking forward to next year!