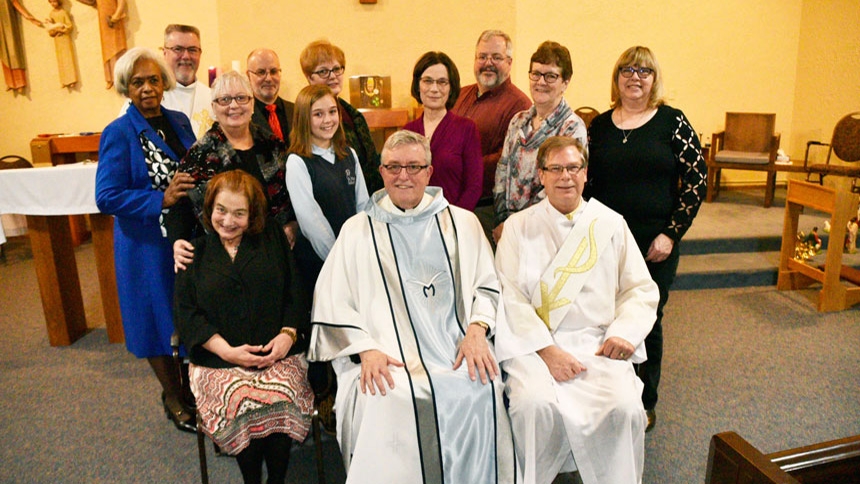 The Institute for Spiritual Direction at the St. Francis Retreat Center held a commencement service on December 7 with a Mass, dinner and presentation of certificates of completion to its first cohort of graduates.
The institute offers an 18-month program to prepare for the ministry of spiritual direction – accompanying others on their spiritual journey. One graduate reflected: "When starting this journey I wasn't even sure I completely understood what the fullness of spiritual direction could offer. I'm now confident and feel capable of being a spiritual director. The journey changed, challenged and focused my thinking." And another commented: "I learned about the different types of spiritualities, which in turn allowed me to recognize individual differences in myself and others."
For more information, contact Fr. David Rosenberg, director of St. Francis Retreat Center, at 517.388.5291 or drosenberg@stfrancis.ws.