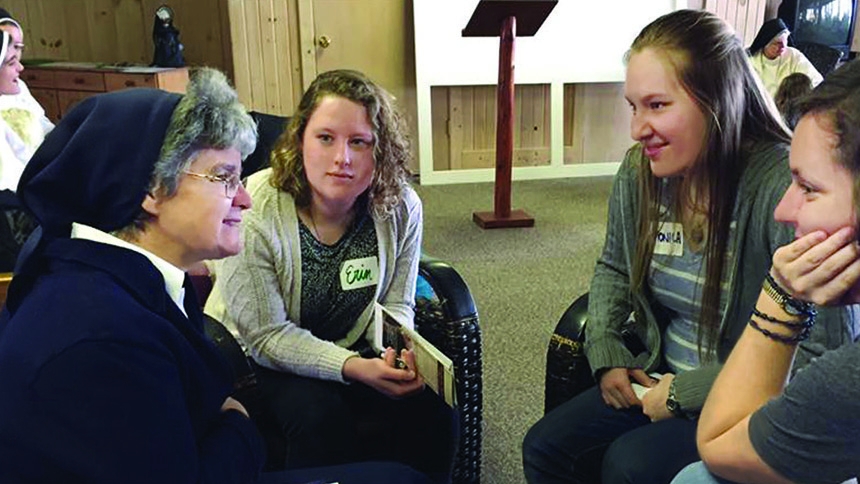 Retreats
The Diocesan Women's Discernment Retreat will be held Saturday, March 24, 2018 - Sunday, March 25, 2018 at Camp de Sales, Brooklyn, MI.  The retreat includes meeting a variety of Religious Sisters from different communities and other Consecrated women.  You will hear various presentations on discernment, vocations, & prayer, as well as participate in discernment activities and various forms of prayer. There will be Masses both days, Eucharistic Adoration, Confession, one-on-one time with Sisters and other activities.  Great food and fellowship with other discerning women too.  There will be free time to wander in the beautiful nature there along the lake.  Women 16 and older are welcome to attend.  Don't worry if you are just curious about consecrated life and want to know more.  If you are not married and are free to explore what vocation God may be calling you to, this is a great retreat for you!
Those under the age of 18, please download and complete the permission form.

Contact Dawn for more details and to register by email or phone: 517-342-2506.